Tax always comes into play in almost every facet of your business. To avoid surprise losses related to tax, tax advice needs to be sought before you enter into business transactions. Hence, tax planning is best developed in advance.
In those situations, you will need to identify tax risks and find ways to mitigate them. We are ready to satisfy your needs.
Scope of services offered by our tax consulting department:
Consulting and expert opinions on tax, customs and foreign exchange law,
Preparation of tax documentation for transactions with related parties (transfer pricing),
Tax due diligence,
Preparation of tax returns,
Representation of clients before tax authorities and administrative courts,
Settlement of taxes of foreign individuals and legal entities operating in Poland,
Optimization of the activity of natural persons in Poland.
getsix® tax consulting in Poland - this is what distinguishes us:
---
How getsix® can help you?
For investors operating on the Polish market
You may discuss with us your envisaged transactions or deals. We can identify the relevant tax implications from an Polish perspective, and recommend ways to mitigate the relevant tax risks.
You may also discuss with us transactions or deals that you have undertaken, but about which you are uncertain of the tax implications from a Polish tax perspective. We will identify the tax risks and recommend ways to mitigate them.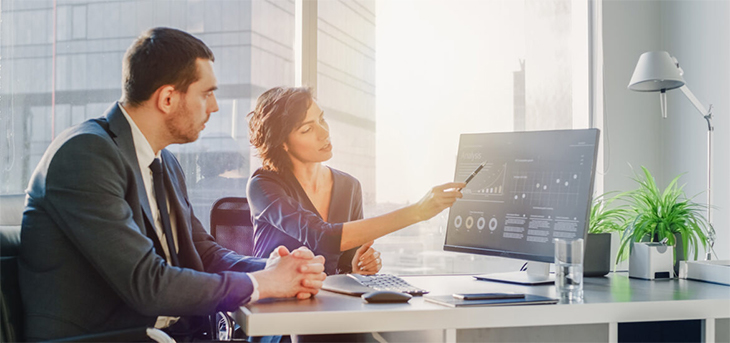 The scope of our services in Poland:
For investors in international markets
getsix® is an independent member of HLB, a worldwide network of tax advisors and accounting firms. We maintain a close relationship with our member firms. So if you need tax or business advice in any country, we can help. We can put you in touch with a trusted advisory firm in almost any country in the world. In case of communication difficulties, we will gladly mediate between you and a partner advisory firm in the country of your choice. You will then have a direct getsix® advisor who can coordinate several countries at the same time. Most of our clients are advised in Germany, the Czech Republic, the United Kingdom (UK), France and Italy, but our tax and business advisory network extends to 153 countries. We invite you to ask questions.
The most frequent tax issues of international law:
Expatriate Tax Services
Indirect tax compliance for e-commerce businesses
Indirect Tax Services
Transfer Pricing
---
A proper, efficient advisory and counseliing tax service, as well as the optimisation of your tax burden, stays the foundation of our services. getsix® employs specialists to minimise your tax risk.
Our Tax Advisor & Lawer
getsix® employs specialists to minimise your tax risk. getsix® concentrates in achieving this target on tax opinions, tax interpretations and explanations, consultancy and planning of optimisation measures of your tax burden, as well as on the implementation of the compiled strategies. Further more, getsix® offers a focused advisory service, with regards to tax and accounting policy, due diligence of contracts, advance turnover tax returns and even the representation of your company, versus Polish Tax Chamber.
---
We provide tax consultancy and tax settlements in our offices throughout Poland:
Wroclaw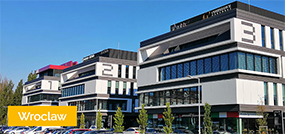 Poznan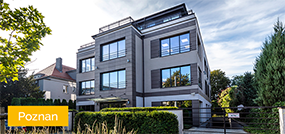 Warsaw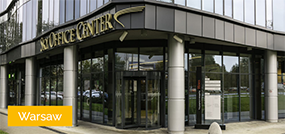 Szczecin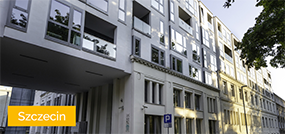 Katowice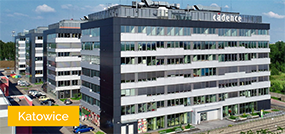 ---
Tax consultancy in Poland
The basis for our client consulting is a conversation with the client and a precise assessment of his individual needs. Based on this, we design solutions for companies, institutions and individuals, which are always precisely tailored to the requirements and desired expectations of the client.
getsix® always aims to meet the requirements of its English-speaking customers operating in Poland. We are proficient in providing comprehensive legal and tax advisory services in the Polish market.
Our consulting services are not limited to tax advice, we also provide business and legal advice. We are your partners with entrepreneurial vision. A English-speaking tax consultant and lawyer in Poland can support you in entering the Polish market. Reliable and accurate accounting is an essential part of success in any business.
Our getsix® team provides assistance and support to our clients in the implementation of their obligations to the tax authorities and represents them in legal disputes with the tax authorities and administrative courts. We are committed to following the latest developments in Polish and European tax law. We assist and advise our clients in a wide range of areas from the very first meeting. Due to our membership in several international organizations, we are able to provide cross-border tax advice.
Do you want to make an investment in Poland?
We provide comprehensive legal and tax advisory services in Poland when establishing a business (branch) or acquiring an existing business.
Are you already doing business in Poland?
We will advise you on the current issues related to conducting business activity in Poland. We offer comprehensive legal and tax consulting in Poland.
Are you hiring employees in Poland?
getsix® will assist you in all issues related to hiring employees in Poland, including labor law litigation. Tax advice is often important in labor law issues as well.
Maybe you have a problem with a Polish business partner?
We can assist you in settling disputes out of court or represent you in litigation before courts throughout Poland.
See our accounting firm providing legal and accounting services for companies and contact us, we look forward to meeting you.
---
Free e-book on tax and legal regulations
Every year getsix® Group prepares for you a brochure that summarizes most up to date legal, tax and HR regulations for companies in Poland. The brochure will help you navigate through the maze of current regulations and changes in the law and systematize the most important information from an entrepreneur's point of view. The publication is a comprehensive resource to help you make strategic business decisions.
Invest in Poland
Fill in the form and download FREE e-Book 'Invest in Poland' 2021!
A guide to the different Polish taxation types
Includes the most up to date 2021 legal changes
Everything you need to know to start a successful business in Poland