Tax always comes into play in almost every facet of your business. To avoid surprise losses related to tax, tax advice needs to be sought before you enter into business transactions. Hence, tax planning is best developed in advance.
In those situations, you will need to identify tax risks and find ways to mitigate them. We are ready to satisfy your needs.
---
How getsix® can help you?
For investors operating on the Polish market
You may discuss with us your envisaged transactions or deals. We can identify the relevant tax implications from an Polish perspective, and recommend ways to mitigate the relevant tax risks.
You may also discuss with us transactions or deals that you have undertaken, but about which you are uncertain of the tax implications from a Polish tax perspective. We will identify the tax risks and recommend ways to mitigate them.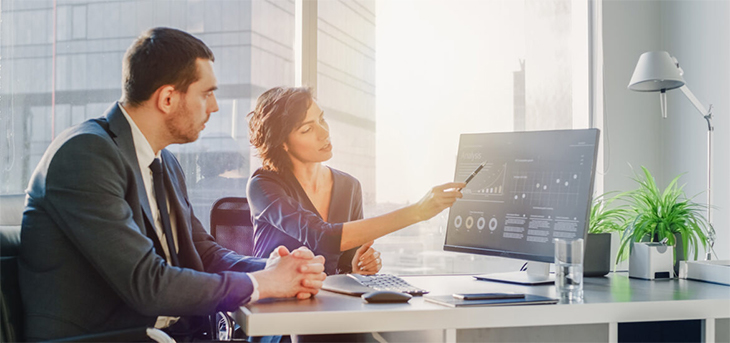 The scope of our services in Poland:
Transfer Pricing
Tax Interpretations
CIT Advisory
PIT Advisory
Property tax
Tax restructuring
VAT Advisory
Tax Proceedings
Tax interpretations
International tax planning
Subsidies, innovations and discounts
Taxation of personal income
Restructuring, Mergers and Acquisitions
Excise Advisory
For investors in international markets
getsix® is an independent member of HLB, a worldwide network of tax advisors and accounting firms. We maintain a close relationship with our member firms. So if you need tax or business advice in any country, we can help. We can put you in touch with a trusted advisory firm in almost any country in the world. In case of communication difficulties, we will gladly mediate between you and a partner advisory firm in the country of your choice. You will then have a direct getsix® advisor who can coordinate several countries at the same time. Most of our clients are advised in Germany, the Czech Republic, the United Kingdom (UK), France and Italy, but our tax and business advisory network extends to 153 countries. We invite you to ask questions.
The most frequent tax issues of international law:
Expatriate Tax Services
Indirect tax compliance for e-commerce businesses
Indirect Tax Services
Transfer Pricing
---
A proper, efficient advisory and counseliing tax service, as well as the optimisation of your tax burden, stays the foundation of our services. getsix® employs specialists to minimise your tax risk. getsix® concentrates in achieving this target on tax opinions, tax interpretations and explanations, consultancy and planning of optimisation measures of your tax burden, as well as on the implementation of the compiled strategies. Further more, getsix® offers a focused advisory service, with regards to tax and accounting policy, due diligence of contracts, advance turnover tax returns and even the representation of your company, versus Polish Tax Chamber.