Contact us for accounting for healthcare institutions and medical clinics:
Accounting for healthcare institutions and medical practices
We professionally and comprehensively provide financial, accounting and tax advice to companies in the medical sector: medical practices, facilities and clinics, hospitals, health care centres and other healthcare institutions throughout Poland.
If:
you have a dynamically developing medical practices,
you aim to optimise the costs and financial processes of your medical clinic,
you are not afraid of new technologies and expect simple access to financial data analysis,
then we are the perfect accounting and tax consultancy support for your healthcare practices.
getsix ® is one of the few accounting firms that understands the requirements and challenges of bookkeeping for healthcare facilities and medical practices. For the owners of healthcare facilities in Poland, there are a number of obligations related to bookkeeping and accounting with the tax authorities. Correct fulfilment of these obligations is key to ensuring that the in health care's operations are correct and compliant with the law. We understand that, which is why we have created an offer that is based on an individual approach to the needs of our clients in health care industry, providing reliable, modern and effective accounting solutions.
By using our accounting services, a medical practice can gain full control over its finances, avoiding late payments and reducing the risks associated with outstanding receivables. And, most importantly, medical clinic can focus on its core business - medical care - with the confidence that accounting matters are properly supervised.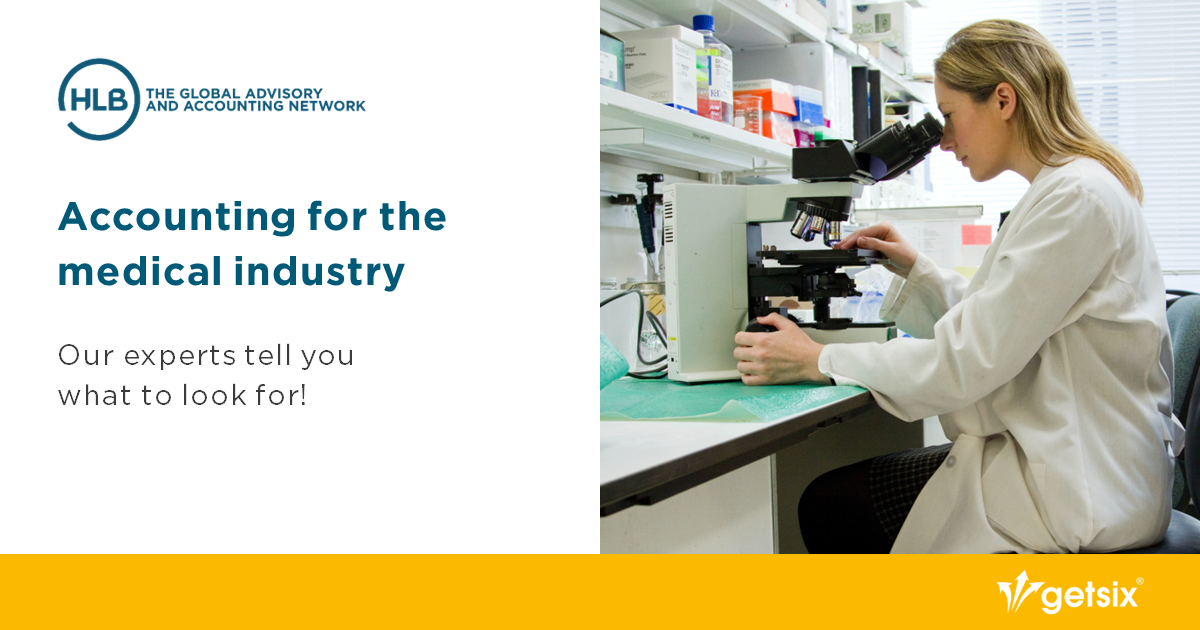 ---
Accounting in health care in Poland - what can you count on working with us?
Specialisation in the medical and health care industry.

Our accounting office has more than a decade of experience in providing accounting services to businesses in various industries, including health care practices. Our knowledge of the specifics of the medical industry allows us to tailor our services to your individual needs, providing a comprehensive service at the highest level.

Regulatory compliance.

The regulatory environment for accounting and taxation in health care industry is dynamic and complex. Our team consists of specialists who constantly keep up to date with regulatory and tax changes to ensure you are fully accounted for in accordance with current standards and applicable tax laws.

Accounting based on Microsoft Business Central 365 for medical practices
We help medical practices reduce their accounting costs by implementing data analytics and hybrid accounting with Microsoft Business Central 365 (formerly Dynamics NAV). With accounting based on our cloud-based solutions, medical clinics can reduce costs by becoming even more efficient. Our system streamlines the traditional accounts payable/receivable process.
Cloud-based accounting systems save not only your time, but also money that would otherwise be spent on upgrades and maintenance of local systems. With our solutions, you do not have to worry about the labour-intensive and inaccurate flow of information through traditional methods. Storing your financial information in the cloud can help eliminate uncertainty by providing managers with always up-to-date reports on your business. Despite this, the system has high level of security features such as data encryption, regular backups and security monitoring. This means that your data is protected and secured against loss or unauthorised access.
Another advantage of hybrid accounting in health care industry is that the managers of the medical practices or medical clinics can easily analyse the situation of the facility and set goals to be achieved with the help of reports from the accounting data.
Our solutions for health care clinics enable the issuance of electronic invoices, commonly known as E-invoices, directly within the accounting system, from where they are transmitted to the Central Register of Invoices (KSeF) and, after validation, delivered for the accounting process. To achieve this, we provide access to the invoice issuance module of our system. Invoices issued in this manner are automatically recorded in the system, eliminating the need to send them to the accounting department in paper or email form.
The second component of our service involves generating reports that are delivered to medical facilities at specified intervals. For our clients in the medical industry, we can create a weekly report containing a list of invoices for which payment has not yet been made.
If you run a health care clinic and are facing challenges in monitoring payments, we encourage you to consider utilizing the hybrid accounting service with Microsoft Business Central 365.
---

/ Our Publications
Modern Accounting on Microsoft Dynamics 365 Business Central system
Customers have various options for cooperating with getsix® Group on accounting services, depending on their needs and legal requirements. If a company does not have its own financial and accounting system or has the need to change it, as one of the solutions available from getsix®, we suggest implementing the ERP accounting module Microsoft Dynamics 365 Business Central (formerly Microsoft Dynamics NAV).
---
To learn more about how hybrid accounting works for health care industry, we present you with several examples of projects in which we have implemented hybrid accounting solutions.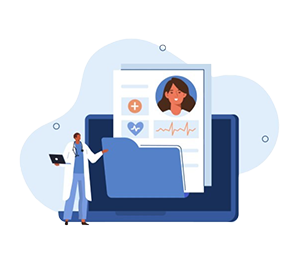 Customer: Aesthetic medicine and surgery clinic in Warsaw (Number of employees: 14)
Sector: Health care industry
Competencies: Microsoft Business Central 365 - "Team Member" license.
Business requirement To streamline the process and reduce accounting costs. The client often issued numerous small sales invoices, which generated double work on both the client and our accountants' side.
Solutions provided: To optimise this process, we provided the client with an interface to our accounting system and our 'Team Member' license. This access allows us to view and download accounting data for further analysis and sales invoices directly in our system. In addition, we trained the client's employees in the use of this interface. Now, once a sales invoice is issued, accounting is done automatically and the medical clinic owner or his finance department can easily download reports such as the device profitability report, the cost report with subdivision into cost categories, the budget feasibility report for the year and many others.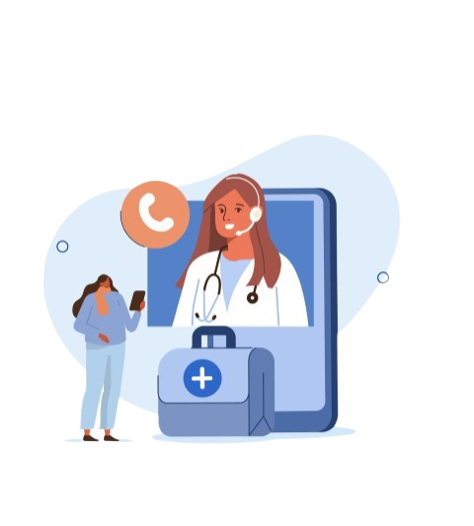 Customer: Health care Center with three locations in Poland (Number of employees: 47)
Sector: Health care industry
Competencies: Microsoft Business Central 365 - Full License
Business requirement: Analysis of profitability for individual facilities in Poland
Solutions provided: To meet the business needs associated with determining the profitability of each facility, we offered the client a solution based on the Microsoft Business Central 365 platform and delivered tools and functionalities that enable precise analysis of facility profitability. Here are some of the solutions we offered:
Data Consolidation:

The Microsoft Business Central 365 platform facilitated easy aggregation of financial data from different facilities into a single centralized location. This allows the client to efficiently compare financial results and determine the profitability of each health care facility.

Reporting and Analysis:

We implemented advanced reporting and analysis tools that enable the generation of detailed financial reports for each facility. The client now has the ability to analyze profits, costs, margins, and other profitability indicators, enhancing their understanding of the financial situation of each health care facility.

Forecasting and Planning:

Through the forecasting and planning features in Microsoft Business Central 365, the client creates profitability forecasts based on historical data. This enables them to make more informed business decisions and plan long-term strategies for their individual facilities.

Implementation of Integration with the National e-Invoice System (KSeF) in the Microsoft Business Central system (E-Invoices):

With this solution, our client can send electronic invoices compliant with Polish legal and accounting requirements without the need for additional tools. The invoice is then processed by getsix employees, greatly simplifying the accounting process for the client.
If you are interested in the benefits of cloud accounting in health care, please do not hesitate to contact us:
Our accounting services in health care industry:
Our outsourced accounting services for medical practices and clinics include:
Bookkeeping:
Up-to-date recording of accounting records.
Detailed analysis of financial documents to ensure correctness and completeness of data.
VAT settlements according to Polish law.
Preparation of JPK VAT reports (JPK_V7M / JPK_V7K) and EU VAT returns in accordance with legal requirements.
Handling tax settlements for medical practices.
Tax advice for health care facilities covering complex tax procedures and regulations.
Power of attorney in representing your medical clinic before the relevant tax authorities.
Provision of professional accounting advice and support.
Preparation of reports for profitability analysis of medical projects.
Providing guidance and strategies for optimising accounting processes.
Analysis of the possibility of taking advantage of the IP Box tax relief.
Performing additional activities related to the comprehensive accounting service in health care facility.
Cyclical month-end accounting closing within the set deadlines:
The preparation of monthly tax declarations and statistical reports in accordance with applicable Polish and international law is an important part of our services. We prepare tax declarations, notifications to ZUS, GUS, NBP and Intrastat. We also offer preparation of CIT declarations and support during tax audits. In addition, we deal with the drafting of other declarations, such as PCC, DT-1, DN-1 or IFTR.
Within the scope of our powers and responsibilities, we provide ongoing advice, informing you of important tax and legal changes that may affect your healthcare facility. In addition, on customer request, we offer a transfer preparation service in cooperation with your bank.
---
Polish accounting in health care - what makes us different?
Individual customer service.

A dedicated account manager, who is fluent in several languages, is available for each medical client. In addition, the client has the support of a whole team of experts ready to help at any time.

Customer Extranet.

We provide you with access to our customer portal, which allows you to freely use up-to-date data, financial statements and other agreed reports and documents in the cloud.

This makes it easy for you to monitor and manage your finances with full control over your data from anywhere, at any time. Our client portal is designed to provide a convenient and secure environment for sharing and storing relevant documents related to your business in health care industry.

Special reports and personalised analysis.

In today's world, reliable data analysis is becoming increasingly important and is a key element in building a competitive advantage. This is why our offer includes the possibility of creating personalised analyses in real time (Big Data Analytics - Real-Time Analytics - Power BI), in addition to the standard reports available in our customer portal.

With these advanced tools, you can gain deeper insights into your finances and operations, enabling you to make better business decisions.

A competent and perfectly coordinated team of experts.

Our team consists of expertly trained and perfectly organised professionals. We are proud of the quality of our services, which has been confirmed by the TÜV NORD ISO 9001:2015 certificate. Our teams of accountants and tax advisors regularly attend training courses to stay up-to-date with the latest changes in tax and legal regulations. As a result, we are able to provide the highest level of service and ensure that you have comprehensive and current knowledge in the field of accounting and taxation in health care industry.

Highest security standards.

We would like to emphasize that the security of your data is of utmost importance to us. Therefore, our IT department regularly renews the Information Security Management System certificate in accordance with the requirements of ISO/IEC 27001 standard.

getsix® is part of HLB International.

HLB is an international network of auditing and consulting firms. As a result, we have access to a global network of experts in the field of accounting and taxation. Regardless of where you conduct your business, you can always rely on the professional support of our consultants in Poland.
---
Related polish accounting services for the medical sector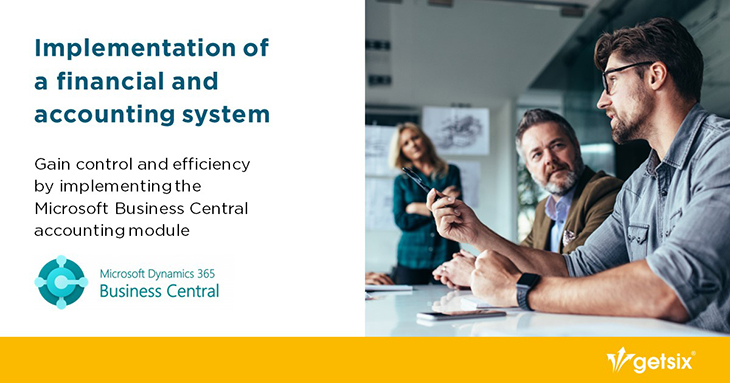 ---
Accounting and tax obligations in Poland - Health care industry
Running a medical clinic is an exciting challenge that also comes with numerous accounting and tax obligations. To ensure proper functioning and compliance with Polish regulations, it is important to be aware of several key aspects related to accounting in health care.
One of the primary and main obligations is maintaining comprehensive accounting in accordance with applicable laws, such as the Commercial Companies Code or the Accounting Act, depending on the form of business operation. Within the scope of accounting, it is necessary to keep records of income and expenses, VAT registers, fixed asset registers, and to settle employee salaries if there are other employees employed in the clinic.
Additionally, as a taxpayer, the owner of a health care facility is obliged to regularly settle personal income tax (PIT). He/She must prepare and submit annual tax returns, as well as pay advance tax payments, taking into account income and deductible expenses.
The provisions of the law regulating VAT do not contain a precise definition of persons who can be classified as medical professions. For a more precise definition of this professional group, it is useful to refer to the Regulation of the Minister of Health and Welfare, which deals with the qualification requirements for employees in various positions in public healthcare institutions. If a medical clinic generates revenue from the provision of services subject to VAT, the owner of the clinic will be obliged to account for this tax. It is necessary to keep a VAT register, submit VAT returns and pay dues on time.
Health care facilities often issue a large volume of sales invoices, which can lead to problems in monitoring the timeliness of payments. Therefore, it is important to regularly check that all invoices are paid on time to avoid payment bottlenecks and maintain liquidity.
In addition, accounting for health care facilities includes the obligation to record fixed assets. All assets, such as medical apparatus, diagnostic equipment or furniture, must be recorded accurately and their value and asset status must be regularly updated.
It is also worth noting that when other employees are recruited at the clinic, bookkeeping also includes payroll accounting. Keeping accurate payroll records allows you to pay your employees in a timely and reliable manner, as well as ensuring compliance with applicable labour and tax laws.
All these aspects of bookkeeping in health care industry require a lot of time, knowledge and commitment. getsix® is an experienced accounting office for medical practices and we are pleased to take over all the financial accounting responsibilities in accordance with the current regulations in Poland.
Our accounting office is able to provide a reliable accounting support, maintain the necessary tax records and accounts and advise on tax optimisation for medical clinics and practices.
With getsix®, you can concentrate on running your health care business, secure in the knowledge that all accounting and tax obligations are duly fulfilled.
Before you decide to use the services of our accounting office, we would like to invite you to contact our advisor, who will provide you with detailed terms of cooperation. We will have the opportunity to discuss your individual needs and adjust our services to your expectations.