Are you unable to achieve high efficiency in invoice processing due to lack of time or resources? Invoice processing of course plays a critical role in your company's future, as incorrect invoices can have a great impact on your business and your reputation.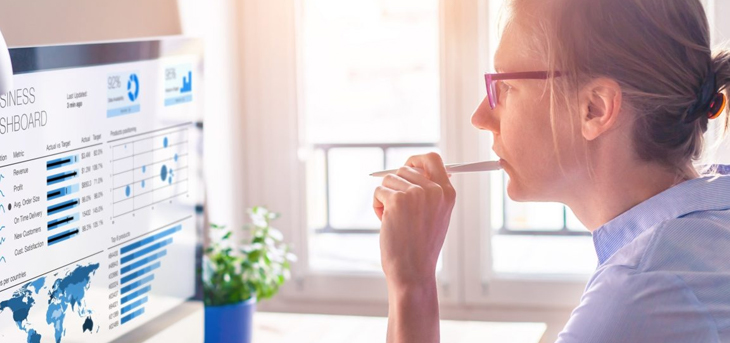 ---
Benefits of our outsourcing
We has provided many businesses with customised outsourced invoice management solutions for the automatic handling and processing of credit notes, supplier invoices and accounts payable information.
We use automated invoice recognition software, along with hi-tech web-based invoice approval workflow for the fast and accurate processing of purchase orders (from receipt to payment). We see ourselves as an invoice management processing specialist, with many customers in our portfolio.
You benefit from customized designed outsourced invoice management solution to help you reduce costs and accelerate your overall performance.
With our outsourced invoice management solution you will experience a sharp reduction in the total number of errors, and ensure accurate entry of all data, for example – total amount, line item, seller ID and date.
You can frequently view detailed reports of all the invoices that are processed, along with the current status of your invoices and reconciliation summary statements.
Our outsourced invoice management solution uses high-end invoice scanning technology, along with the latest invoice processing software, to attain maximum accuracy within a short turnaround. By using invoice processing software, getsix® is in the position to efficiently capture invoices / accounts payables (paper or electronic format), classify the required information and finally enter the data into your financial system.
We have the possibility of multi-channel inbound of invoices and extracting data from them:
Invoice Cloud Scanning – On-Site;
Invoice Scanning – Off-Site;
Invoice Data Capture and Indexing;
Invoice Classification and Data Extraction;
Invoice Archive and Search;
Invoice Automation.

---
Once our outsourced invoice management solution has been implemented you can look forward to below:
Save on the cost of buying expensive invoice processing software;
You will free yourself from tiresome process of hiring and training in-house invoice processors;
You will get access to our specialists with extensive experience in processing invoices with an unmatched accuracy rate of around 98.9%;
Benefit from fast invoice processing within 3, 6, 12 or 24 hours (depends on the urgency of your requirements);
You can be assured of complete confidentiality of your information (we are ISO 27001:2013 accredited) with our efficient data security measures and secure non-disclosure agreement.
Why not make the best decision for your business and outsource your invoice management to us. Read our article which highlights the 12 ways our outsourced invoice management adds value for your business. By receiving a large volume of invoices processed within a short turnaround time, you can be assured of achieving a high customer satisfaction!
Don't waste any more time, get in touch with us for the perfect outsourced invoice management solution.