Outsourcing your human resources and payroll services to an external company has a lot of advantages. The most important advantages are the reductions of costs related to the operation of an enterprise, such as the costs of maintaining qualify employment posts, purchase of necessary computer hardware, payroll software and the confidentiality of salaries. Thus, the outsourcing of human resources and payroll services is becoming an increasingly popular solution used by enterprises.
getsix® help ensure diligence in the maintenance of human resources and payroll documentation, as well as provide advice within the field of labour law. Our human resources and payroll services are performed using the newest technologies based on Microsoft Dynamics NAV. getsix® guarantee security and confidentiality of our customer's data. A specific scope of provided services is usually agreed upon with the customer on an individual basis, depending on their need.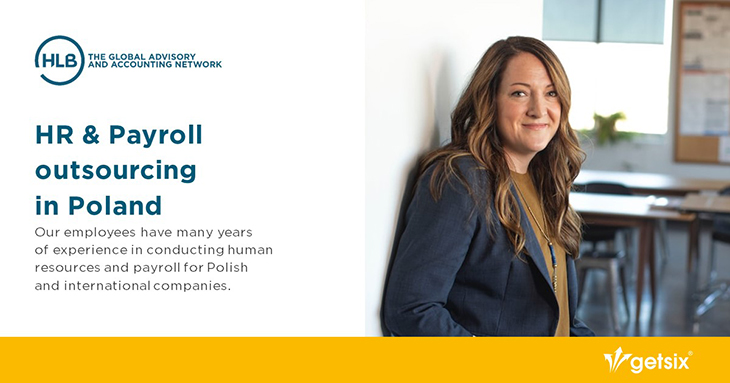 ---
HR and payroll services
Salaries for managers
Replacement of human resources and payroll employees
Labor law and social security advisory
Expatriate tax services
Support in the implementation and operation of Employee Capital Plans (PPK)
---
HR and payroll outsourcing – what distinguishes us:
Customer desk
Every customer receives a linguistically and industry-specific contact person, including with, and a team that supports them professionally.
Bank transfers handling
Ability to process bank transfers.
Special reports and analyzes
Reliable data analysis gains in value every day. It can become the basis of your competitive advantage. Therefore, in addition to standard reports available to you on the Customer Extranet, getsix® offers the possibility to prepare personalized analyzes for you (Big Data Analytics – Real-Time Analytics).
Reporting and comunication in 3 languages versions
Reporting and comunication available in Polish, German and English.
Well-trained and organized employees
We have the quality of our services verified independently of TÜV NORD ISO 9001: 2015 certificate.
The highest security standards
The security of your data is our top priority and our IT department renews the information security management system certificate according to the ISO / IEC 2700 standard every year.
HR forms in 3 languages versions
Our HR forms are available in Polish, German and English.
Cutting-edge software
We can administrate your HR data on our Microsoft Dynamics NAV system, provide you with some of its functions or remotely connect to your ERP system.
HR & Payroll Module for Polish Companies
Our NAV HR & Payroll Module is tailored to manage employee data in accordance with the Polish Labour Code regulations.
---
HR & Payroll team getsix®
getsix® HR & Payroll team includes specialists having extensive knowledge and experience in the areas of personal income taxation and social security, procedures of legalisation of stay and work, international assignments, as well as human capital consulting. Our expertise in Polish regulations, as well as constant monitoring of the changes in the tax and social security law, enable us to provide our clients with comprehensive advisory aimed at solving problems encountered by the Polish and foreign companies. We have extensive international experience in employing workers from abroad and posting Polish workers abroad. We have extensive international experience in employing workers from abroad in Poland and posting Polish workers abroad.
Our HR & Payroll Expert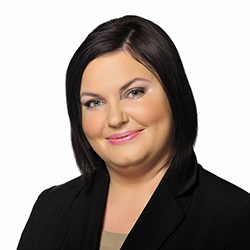 Barbara
Senior Manager Head of HR & Payroll Department

Polski
getsix® ensures smooth payroll management services that can help achieve better resource management and save you the hassles and time-consuming tasks of payroll processing. getsix® is recognised as professional payroll processing company, with years of experience in handling corporate payroll services and the ability to tailor a solution to specifically suit the needs of any organisation.
getsix® guarantees the confidentiality and security of customer data. The scope of the respective services is usually agreed with the customer and tailored to their individual requirements.
We are a company specialized in HR and Payroll Outsourcing, with solid knowledge in the field and an experienced team. We are ISO 9001 certified because we place great importance on the quality and accuracy of the payroll and HR services we provide. As an ISO 27001 certified organization, getsix® has implemented many stringent security measures that are followed by our HR and Payroll department. By outsourcing your HR and payroll services, you will reduce costs and avoid legal consequences for late or incorrect declarations.
Our HR and payroll departments are located in the accounting offices in Wroclaw, Poznan, Warsaw, Szczecin and Katowice. Please feel free to contact the office of your choice or use the contact form on the getsix® website.
---
We offer HR and Payroll Outsourcing in our offices throughout Poland
Wroclaw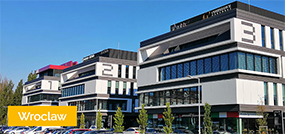 Poznan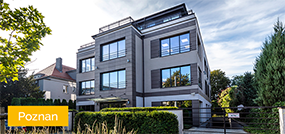 Warsaw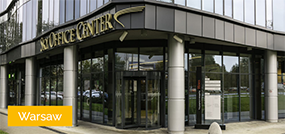 Szczecin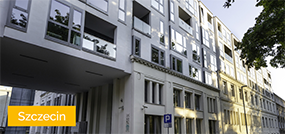 Katowice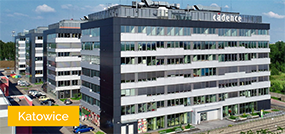 ---
Our publications on social security contributions in Poland