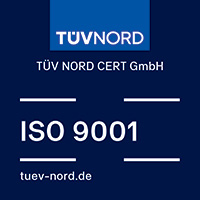 The quality of our services will continually stay an integral part of our effective operations. Quality means for us meeting our clients' needs in the best possible way. Meaning that quality constitutes an important principle for clients using any of our services. Acting, keeping quality in mind means also for us using valuable resources in an efficient and skilful way. All employees of us are obliged and have a right to strive to eliminate circumstances hindering the provision of high quality services.
---
So as to meet our clients' requirements, we have set the following goals:
rendering services for local and international business entities, along with private entities in a professional way;
dealing with clients' matters, in terms of the specifics laid down by legal regulations, along with the procedures drawn up in our Quality Manual;
carrying out work tasks in line with best will and knowledge, in a diligent way, with due care;
taking on employees with high professional and social competences, co-operation skills and impeccable manners;
establishing and maintaining relationships with a client on partnership basis by agreeing on the scope of services in a joined up way, thus meeting individual needs of each client;
fulfilling 9001:2015 standard requirements and binding regulations.
Our hereby commit ourselves to continuous improvement of our Quality Management process.
---
---
To achieve this we have set the following targets:
providing training for our professional personnel;
investing time and sources in continuous professional development of our specialists;
applying current knowledge of interpretation of tax, accounting, HR and payroll regulations;
continuous access to information and short reaction time at each inquiry of the client;
assigning an individual employee and his/her deputies responsible for providing services to a given client, the employee being a consultant, keeping in touch with the client at the same time;
investing in accounting, HR, and legal software, in particular in state-of-the-art systems such as ECM, ERP, and CRM;
observing professional ethics, in particular keeping acquired information confidential;
taking the client's expectations into consideration while planning quality improvement;
assessing efficiency and effectiveness of our policy, along with our quality goals on a regular basis;
engaging the management in creating conditions for improvement of carried out activities;
enabling our international clients', as well as their parent companies, operating in German and English language areas, to dispel uncertainties concerning any business activity in Poland, by providing services in both languages, in an effective and high level manner.
Efficient organisation and modern management methods provide the framework necessary to achieve it. Our understanding of quality, quality awareness, as well as our employees' attitude lead to the satisfaction of our clients, and permanent success of our company at the same time. Continuous quality improvement enables us to reduce costs in an effective way, and constitutes a major factor in resources protection.
Based on the framework of this policy, the our Management Board establishes annually detailed quality operational targets. Since the quality of the services provided by us are extremely important for the company's future, supporting quality goals is a basic obligation of each employee. Our employees have read and have been applying this 'Quality Policy', as well as principles included in the 'Quality Manual' and auxiliary documentation.
Our Quality Management audit history:
2009 – certification audit
2010 – I supervision audit
2011 – II supervision audit
2012 - recertification audit
2013 – I supervision audit level 2
2014 – II supervision audit level 2
2015 - recertification audit
2016 - I supervision audit level 3
2017 – II supervision audit level 3
2018 - recertification audit
2019 - I supervision audit level 4
2020 - II supervision audit level 4
2021 - recertification audit
2022 – I supervision audit level 5
2023 – II supervision audit level 5
---
Monitoring client satisfaction with our accounting and payroll services
*In 2020, due to limitations caused by the COVID-19 pandemic, the customer satisfaction survey was not conducted.