Co-operations/competence network in Poland
Well co-ordinated cost effective multidisciplinary service is our approach
In order to offer practical answers and comprehensive advice, at the highest level, to virtually every customer that we serve, we have founded the Poland nationwide getsix® 'competence network' with law firms, tax firms, notaries and other relevant business consultants. To avoid unnecessary trouble and to save precious time, all network associates could be met for personnel meetings in our locations.
To meet the self-determined high quality standard of professional service, the getsix® 'competence network' co-operates only with professionals who have proved their qualifications by above average university degrees and/or doctor's degree in their profession. All members of the professional staff speak at least one foreign language to be a part of our different 'country desks'.
The focus of our legal and tax service provided by our getsix® 'competence network' partners is to provide our clients with a well co-ordinated cost effective multidisciplinary service. Clients who have invested in Poland or who are contemplating investing, require a number of interdependent services. By putting not just Finance & Accounting and HR & Payroll, but also Tax & Legal services, translations, valuations, investigations, planning & zoning etc. under one roof, we can provide the truly integrated approach required by today's investor.
A full service from multi-disciplinary partnerships
Many of getsix® clients are faced with complex situations ranging from the failure of parties to honour contracts, planning problems, mortgage problems and so on. It is in these complex situations that our One-Stop-Shop approach pays real dividends.
getsix® 'country desks' - We advise you in your own language
We regard successful Tax & Legal consulting, results-oriented business consulting as classic 'face-to-face business'. In our opinion, personal communication between you and getsix® consultants is of immense importance to the success of your consultation. 'getsix® speak your language' - which reduces the risk of misunderstanding and increases the level of trust bet.
---
getsix® Group - General Professional Service Partners in Poland
EUROVERTUS Anna Brzozowska
Biuro Tłumaczeń Języka Niemieckiego
ul. Niemczanska 29
50-561 Wrocław
Tel. +48 71 794 69 67
Fax: +48 71 794 69 67
eurovertus@post.pl
www.tlumacz-wroclaw.pl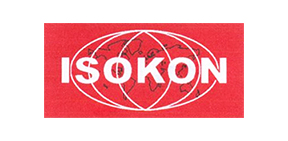 Przedsiębiorstwo Projektowo Usługowe
Systemów Jakości ISOKON 9000
ul. Chmurna 31
52-121 Wrocław
Tel. +48 71 311 66 60
Fax: +48 71 311 66 60
biuro@isokon.pl
www.isokon.pl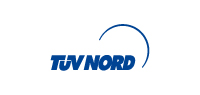 TÜV Nord
ul. Mickiewicza 29
40-085 Katowice
Tel. +48 32 786 46 46
Fax: +48 32 786 46 01
biuro@tuv-nord.pl
www.tuv-nord.pl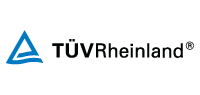 TÜV Rheinland
ul. 17 Stycznia 56
02-146 Warszawa
Tel. +48 22 846 79 99
Fax: +48 22 868 37 42
write an e-mail
www.tuv.com
---
Wrocław - Tax, Legal & Audit Competence Network Partners in Poland

AVANTA
auditors & advisors
ul. Szwedzka 5
55-040 Bielany Wrocławskie
Tel. +48 71 334 29 60
Fax: +48 71 334 29 70
biuro@avanta-audit.pl
www.avanta-audit.pl

SDZLEGAL
pl. Solny 16
50-062 Wrocław
Tel. +48 71 326 51 40
Fax: +48 71 326 51 41
wroclaw@sdzlegal.pl
www.pl.schindhelm.com
Poznań - Tax, Legal & Audit Competence Network Partners in Poland

BABIACZYK, SKROCKI & WSPÓLNICY
ul. Wyspiańskiego 43
60-751 Poznań
Tel. +48 61 842 74 87
Fax: +48 61 842 74 97
kancelaria@bsiw.pl
www.bsiw.pl
This established law firm also operates from the same location as getsix®Poznań office, this provides you with the added convenience for meeting.
Warszawa - Tax, Legal & Audit Competence Network Partners in Poland

JRD Sp. z o.o.
ul. Ogrodowa 28/30
00-896 Warszawa
Tel. +48 22 654 02 14
Fax: +48 22 654 06 91
www.jrd.pl

CP LEGAL
al. Jana Pawła II 23
00-854 Warszawa
Tel. +48 22 110 00 64
Fax: +48 22 653 93 83
office@cplegal.pl
www.cplegal.pl

SDZLEGAL
al. Jana Pawła II 15
00-828 Warszawa
Tel. +48 22 697 77 40
Fax: +48 22 697 77 41
warszawa@sdzlegal.pl
www.pl.schindhelm.com

TaylorWessing
ul. Mokotowska 1
00-640 Warszawa
Tel. +48 22 584 97 40
Fax: +48 22 584 97 50
write an email
www.taylorwessing.com
---
getsix® Group - Tax, Legal & Audit Competence Network Partners for Business in Germany

Tigges Rechtsanwälte
Zollhof 8
DE40221 Düsseldorf
Tel. +49 211 8687-0
Fax: +49 211 8687-100
write an email
www.tigges-info.de

Schwella und Partner
Inselstr. 24
03046 Cottbus
Tel. +49 355 35548-0
Fax: +49 355 35548-19
info@steuergestaltung.biz
www.steuergestaltung.biz

HLB Deutschland
Steinstraße 27
DE40210 Düsseldorf
Tel. +49 211 323 9193
Fax: +49 211 323 91 95
write an email
www.hlb-deutschland.de