Our partner overseeing the accounting departments in all locations:
Accounting outsourcing - a strategic decision
Keeping full accounting records is not an easy task. Dynamically changing laws and financial and economic environment require constant education and considerable financial and time expenses. Therefore, it is worth considering accounting outsourcing and using the services of professionals. Such solution will work for every type of company and has many advantages.
Accounting outsourcing consists in handing over bookkeeping to external experts in order to increase effectiveness of financial and accounting services. Modern solutions are designed to maximize efficiency so that you can directly focus on business development.
Our accounting services are always tailored to individual needs. We provide services with the highest security standards in Polish, English and German. We have been supporting entrepreneurs from Poland and other European countries in full accounting for many years.
---
Scope of accounting outsourcing services
Our offer of outsourcing accounting services includes:
keeping the books in accordance with Polish law;
keeping registers, declarations and settlements of VAT and VAT EU;
preparation of PIT and CIT declarations;
preparation of financial statements and reports for the Management Board, Polish Main Statistical Authority (GUS) and the National Bank of Poland (NBP);
issuing invoices;
preparation of a chart of accounts and accounting policy;
accounting supervision and collection of receivables;
support during audits and inspections;
replacement of accounting staff;
archiving of documents.
Contact our client relationship manager and take advantage of professional accounting outsourcing!
---
Benefits of accounting outsourcing - What makes us different?
We will make sure that your accounting settlements are carried out on time, in accordance with the applicable regulations and in a convenient form. The advantages of accounting outsourcing with our company are:
automated file management;
linkage with Clients' accounting systems;
Customer Extranet - remote desktop access to documents and accounting in the cloud;
24/7 access to data in real time;
reduction of costs of bookkeeping;
securing continuity of accounting services;
increased sense of security;
better control over company finances;
quick contact with our specialists;
adapting services to individual needs;
optimization and timeliness of accounting processes;
high quality of services confirmed by certificates and trainings;
Our Finance & Accounting Expert
What else makes us different?
individual customer service;
innovative service and technology platform;
getsix® is part of HLB International, an international network of consulting and auditing firms;
possibility to create individual analyses (Big Data Analytics - Real-Time Analytics);
reporting and communication in three languages;
the quality of our services has been confirmed by the TÜV NORD ISO 9001:2015 certificate;
the highest security standards according to ISO/IEC 2700.
More information about getsix Accounting Services.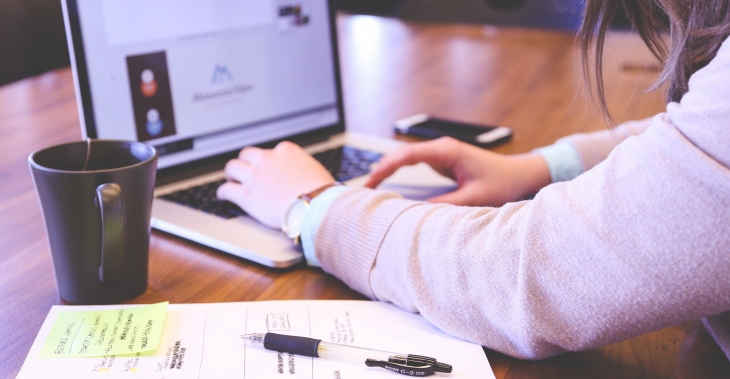 ---
Automation of accounting processes
We provide accounting outsourcing services based both on our own ERP system (Microsoft Dynamics NAV) and on programs provided by our Clients. We provide automation of accounting processes, offering you online accounting. We can make the module of our system available to your employees, so that, for example, issuing invoices takes place at your company. Such documents entered into the system are booked automatically.
Our communication platform - Customer's Extranet is intuitive and flexible. We upload your periodical reports and statements to it. We offer remote service and access to your accounting documentation, necessary summaries and reports, as well as possibility of their independent viewing thanks to our user-friendly user panel. The system also allows for direct exchange of information between You and the accountants without encryption of documents.