Our partner responsible for business development and IT infrastructure:
Create a data-driven organization with business analytics
Provide employees with the ability to discover detailed information hidden in data with our accounting data analytics service, Microsoft Power BI.
Today, it is impossible to build an efficient organization that is effective and competitive without considering business analytics. While you can benefit greatly from the expertise of experts, they also make the most accurate decisions based on solid data.
---
Turn your data into a competitive advantage
Use our data analytics service to bridge the gap between data and decision-making. We offer a range of services to help you build a more effective and efficient finance department. We can provide accounting services backed by reporting and data analysis to support this effort in your business.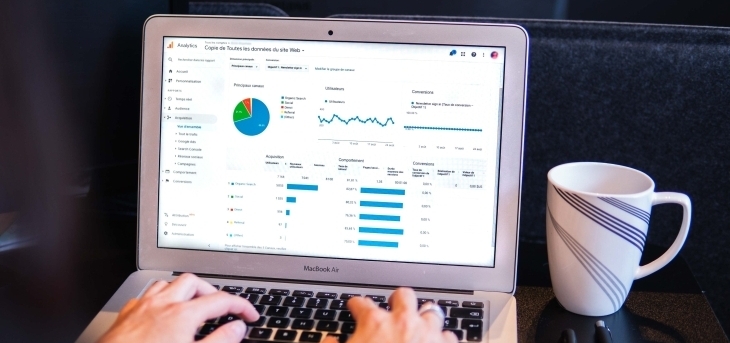 ---
A deeper and more beneficial look at your data
The analysis of financial and accounting data, its proper control and management, and the implementation of new solutions are all becoming the cornerstones of any business these days. We offer many years of experience, a team of qualified experts and the latest technological solutions in the outsourcing of financial services. With us you can make business decisions based on real-time information.
Data is one of the main factors driving business development. The future of companies increasingly depends on collecting, analyzing and using data knowledge. Proper financial analysis and controlling are the main tools to assess the financial and market situation of a company.
With the ever-increasing amount of data, it is important to use the latest tools to manage it quickly and efficiently. With us, your individual reporting needs related to financial analysis and controlling will be fully satisfied. We rely on professionals who combine experience in financial analysis, accounting and reporting with industry knowledge and analytical skills. Transparent finances mean a better future for your company.
---
In our outsourcing services of financial data analysis and enterprise controlling we use business intelligence reports system Power BI. With this tool we can prepare for you effective online reports available in real time directly on the client's extranet.
Standard Power BI reports include:
accounts receivable analysis;
analysis of project budgets;
analysis of financial statements;
HR analysis;
sales analysis.
Using Power BI software, we generate ready-made reports for you. In addition, we also prepare custom reports from data supplied by you or contained in our accounting system.
---
Power BI system improves data analysis by:
comparing data from different sources - including ERP systems, financial and accounting systems, Excel sheets, e-mail marketing systems, streaming data, cloud services;
single panel compilation - guarantees constant access to data from the level of one desktop in versions for computers and mobile devices;
preparation of interactive reports available immediately for all authorized persons;
ensuring consistent data visualization - clear data visualization facilitates data analysis
reports can be delivered via email to selected users of our extranet
Our IT Solutions Expert
Analysis of the company's reporting needs
Among our services, we also offer preparation of analysis of our Clients' reporting needs. This will allow you to estimate what information and services your company needs to comply with changing financial requirements.
Robust financial data analysis tools and innovative technical solutions will enable your company to achieve effective controlling, business development and implementation of appropriate practices. It will also allow for greater transparency and confidence in your reports and statements, resulting in the right business decisions.
We offer professional services in accounting, controlling, data analysis and reporting. Feel free to contact our experts!