Today, more and more businesses are moving to a cloud-based model for their technology needs. Why? Because it saves them the costs associated with buying expensive hardware. Instead, important data is stored securely on external hardware via the internet with automatic backups. With cloud based accounting from getsix® Microsoft Dynamics NAV users can cut costs while becoming even more efficient. Our system streamlines the traditional accounts payable/receivable process while offering greater security and redundant backup systems.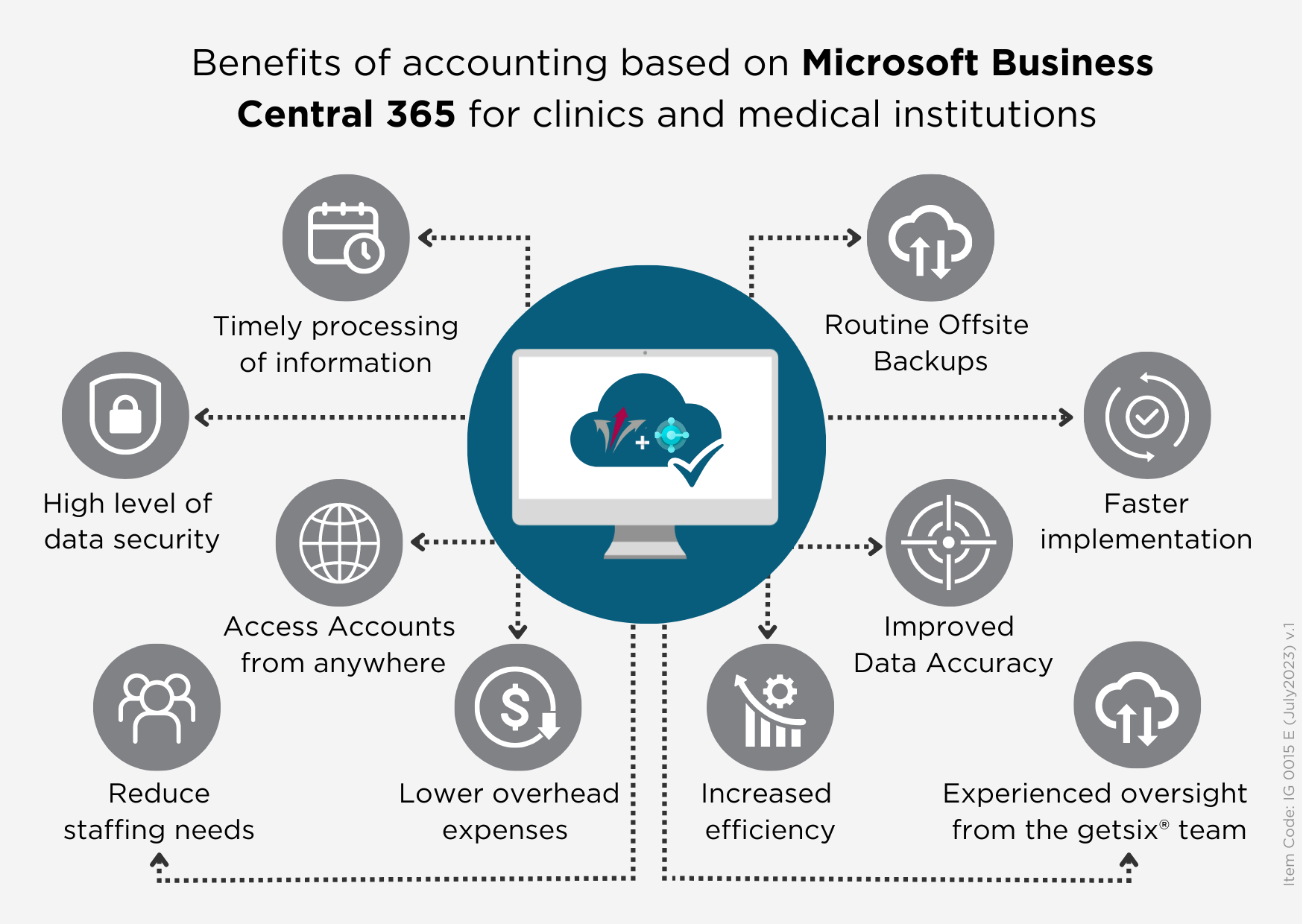 We can even customize the system so it compliments your unique preferences.
Our cloud based accounting service offers you:
Reduce staffing needs;
Routine, offsite backups;
Timely processing of information;
Increased efficiency;
Experienced oversight from getsix®.

/ Our Publications
Modern Accounting on Microsoft Dynamics 365 Business Central system
Customers have various options for cooperating with getsix® Group on accounting services, depending on their needs and legal requirements. If a company does not have its own financial and accounting system or feels the need to change it, as one of the solutions available from getsix®, we suggest implementing the ERP accounting module Microsoft Dynamics 365 Business Central (formerly Microsoft Dynamics NAV).