VAT and VAT-EU registration in Poland and Europe
Accounting contact for Amazon and the eCommerce industry:
Contact for international VAT settlement and registration:
getsix® assist Polish and foreign companies in VAT (value added tax) and VAT EUR registration in Poland. We take care of the whole process of obtaining a Polish VAT and VAT EU number. We represent our clients before the Polish Tax Office and provide the Tax Office with documentation and relevant information.
getsix® has founded amavat® as a specialised company for the settlement and registration for VAT purposes within Europe. Through our partnership with HLB we have access to a network of local tax experts across the globe. With amavat® you have the assurance that your VAT returns are handled by local, well-established advisors, who are able to react quickly and efficiently in case of problems in your country.
Our getsix® Tax Compliance services include:
VAT registration in Poland,
VAT registration and settlement in Europe,
Preparation of Intrastat,
Preparation of records of purchases and sales of VAT on the basis of relevant documentation received from customers,
Preparing VAT declarations,
Preparing VAT-EU declarations - information on intra-Community transactions and corrections of VAT-EU declarations,
Providing documentation for VAT due,
Preparation of documentation for VAT refund,
Tax supervision and preparation of tax settlements on the basis of the Client's accounting books,
Preparation and submission of monthly and annual income statements and annual tax returns,
Tax settlements on account of having a permanent establishment within the meaning of international agreements on avoiding double taxation,
Comprehensive analysis of the taxpayer's compliance with withholding tax obligations, including the calculation of withholding tax, obtaining tax residency certificates and preparation of tax returns,
Advice on tax optimization issues,
Representing taxpayers before tax authorities, including handling tax audits.
Frequently changing regulations, unclear provisions, inconsistent interpretations and rulings by tax authorities - all these elements significantly increase the tax risk for all companies and entrepreneurs.
By using our getsix® Accounting services, you can be sure that your tax settlements will be carried out by professionals who continuously monitor all changes in tax regulations. Their extensive knowledge and practice in all possible applications of tax law ensure the security of all tax settlements in your company.
Our latest publications on Value Added Tax
---
Our Value Added Tax Service - What sets us apart:
1. Individual customer care representative
Every client has a contact person, also with foreign language skills, and a team to support him.
2. getsix® is part of HLB International - an international network of consulting and auditing firms
This allows us to handle the VAT throughout Europe.
3. Customer extranet
You have the possibility to use our customer portal where we provide you with up-to-date data, reports and statements.
4. Special reports and analyses
Reliable data analysis is becoming more and more valuable every day. It can become the basis of your competitive advantage. That is why getsix® offers you, in addition to the standard reports available on the Customer Extranet, the possibility of preparing individual analyses for you (Big Data Analytics - Real-Time Analytics).
5. Reporting and communication in 3 languages
Reporting and communication available in Polish, German and English.
6. Well-educated and well-organized staff
The quality of our services has been confirmed by the TÜV NORD ISO 9001:2015 certificate.
7. Highest security standards
The security of your data is a priority for us, which is why our IT department annually renews the certificate of the Information Security Management System, in accordance with ISO/ IEC 2700.
---
Our accounting, tax and legal advisory offices are located in attractive locations throughout Poland
Wroclaw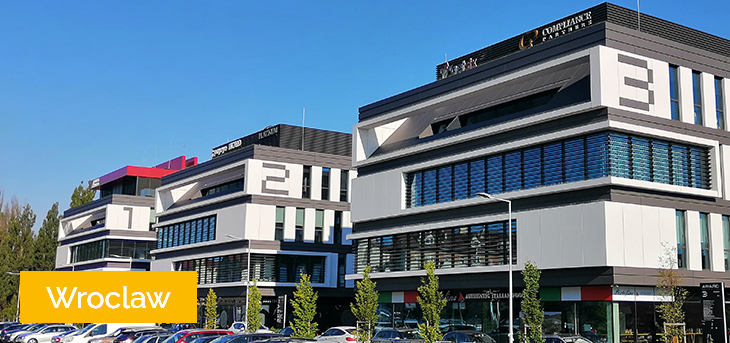 Poznan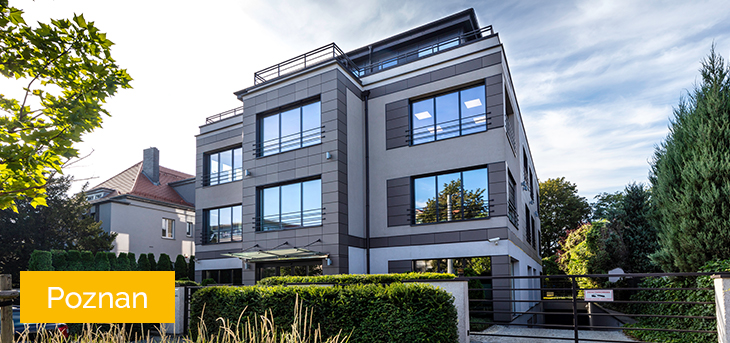 Warsaw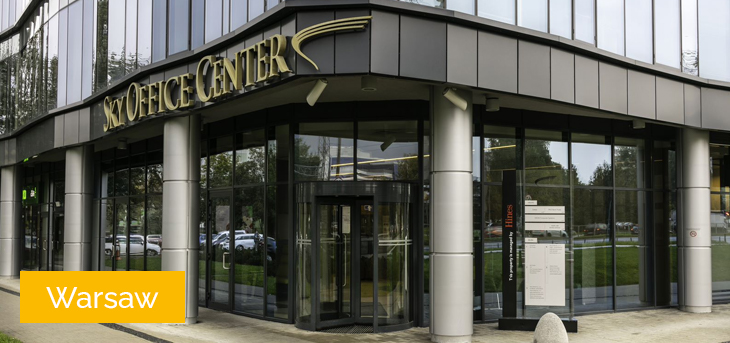 Szczecin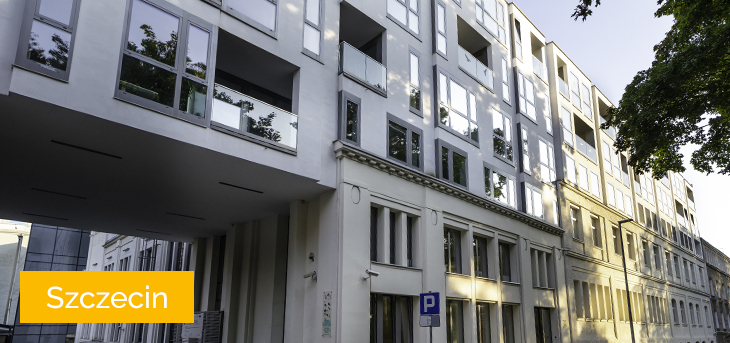 Katowice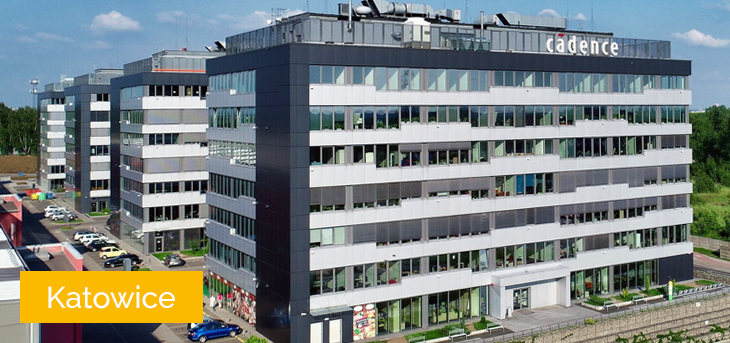 ---
VAT registration and settlement in Europe
We are part of HLB Global, an international network of accounting and advisory firms, which allows us to efficiently advise you on VAT settlements in most countries around the world.
Our services in the field of VAT registration in Europe are very wide, which is why they are presented on a separate website. If you are interested in VAT registration services or VAT settlements in other European countries please visit: amavat.eu.

---
Frequently asked questions about VAT in Poland and Europe: