Commercial Services have to be integrated and have to interact with several Partners
The Accounting is located in the Center and has to act as required
getsix® is not only a connector in the internal communications of the clients;
Based on corresponding Power of attorneys,

getsix®

represents its clients in regards to issues with authorities and business partners;

getsix®

also acts as the Interface in all commercial topics.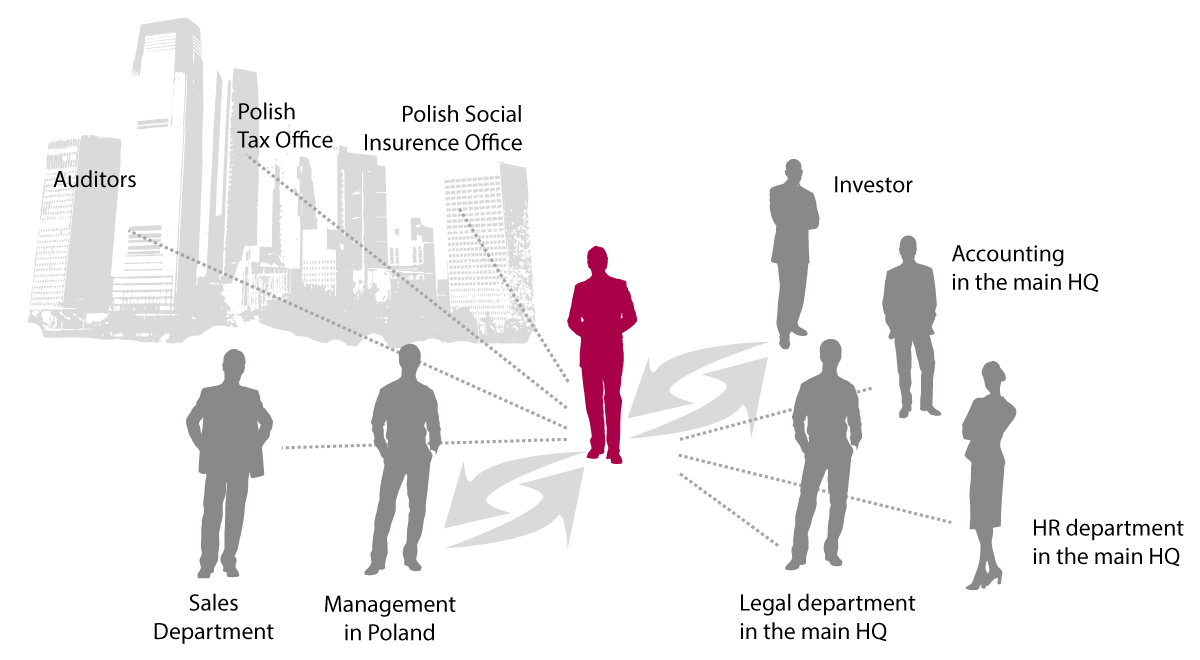 ---
getsix® know what it takes to run a successful and profitable firm, with our clients benefiting from our vast experience. getsix® understand the challenges that professional practices face, where professionals own, work in and manage their own firms. Our professional practices team is a multi-disciplinary group of specialists who will carefully tailor the service they offer to suit your business needs.
---
Taxation advisory services
getsix® have a core team of tax specialists who can prepare your tax returns and advise you or your liabilities as they fall due. We can also provide higher level tax planning advice through our tax consultancy team. This might include advising you on the merits of incorporation if you are a sole trader or LLP, or ensuring your trading structure is as tax efficient as it can be.
---
Legal advisory services
Our law firms who are members of our competence network and which we have carefully selected have been advising the legal sector in Poland for many years.