getsix® ENGLISH DESK – We advise you in your language.
English Desk in Poland – Your link between Poland & England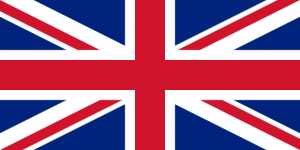 getsix® regard successful tax consulting, result-oriented accounting and HR & Payroll consulting as classic face-to-face business. In our opinion, personal communication between you and your respective getsix® consultant is of immense importance for the success of your consultation.
Consequently, partners and employees at every location in Poland can advise you, not only in the respective national language but also, additionally, in English. By so doing, getsix® can exclude the possibility of comprehension difficulties and sources of errors from arising in the particular area of expertise. We speak your language which reduces the risk of misunderstandings and increases the level of trust between the business partners concerned.
At getsix®, we have a multidisciplinary team specialised in the relevant areas for International-Polish cross-border situations, which is part of a privileged network with HLB International that can address business issues in a co-ordinated manner.
If you are considering investing into or doing business in Poland, getsix® would be pleased to discuss your plans and help you achieve your objectives.
1. Supporting international companies to settle in Poland
getsix® can support international businesses from English speaking countries planning to invest or operate in Poland by providing the following services:
Feasibility studies;
Support in preparing the business plan;
Company formation and corporate secretarial services;
Negotiations with banks;
A structured approach when setting up your business.
2. Supporting international companies in their Mergers & Acquisitions (M&A) in Poland
Should you consider M&A activities in Poland, getsix® can help you with the following services:
Transaction services, including:
Due diligence;
Feasibility studies;
Valuation;
Assistance in the negotiation, along with the implementation of representations and warranties;
Corporate Finance, especially:

Acquisitions and disposals;

Equity restructuring;
Corporate evaluations;
Merger/demerger.
3. Supporting international companies get settled in Poland
For international businesses which already operate in Poland, getsix® can provide the following services:
Various Business & Consulting services;
Outsourcing Finance & Accounting services;
Outsourcing HR & Payroll services;
Tax Compliance & Advisory;
IFRS / German GAAP Transition & Audit services.