Every year, many 'French Desk' companies invest or move to Poland. This market has indeed lots to offer, there is a long history of commerce between the two countries, which can lead to entry into the market appearing deceptively simple.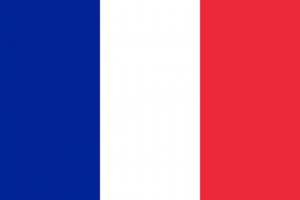 There are numerous differences between France and Poland in regard to their legal jurisdictions, laws, regulations and commercial practices. All of which means that any company or individual thinking to move cross-channel, would be well advised to seek legal advice from the outset.
getsix® experience of dealing with international clients means that getsix® understand your specific needs. We will always do our utmost to obtain the best result for each client, respecting both budgets and timescales. In effect, our ability to create and maintain good working relationships with a loyal clientele is one of our main strengths and much appreciated by our clients.
getsix® has created strong links with other accounting firms in Europe and across the globe. Our firm is a member of numerous international organisations, for example, HLB International, which permits us to follow our clients not only in their dealings in Poland, but also on an international plane.
If you are considering investing into or doing business in Poland, getsix® would be pleased to discuss your plans and help you achieve your objectives.
getsix® advise you in your language – the 'getsix® FRENCH DESK'
getsix® regard successful tax consulting, result-oriented accounting and HR & payroll consulting as classic face-to-face business. In our opinion, personal communication between you and your respective getsix® consultant is of immense importance for the success of your consultation.
Consequently, our partner in Warsaw can advise you, not only in the respective national language but also, in addition, in French Desk. By so doing, we can exclude the possibility of comprehension difficulties and sources of errors from arising, in the particular area of expertise. We speak your language which reduces the risk of misunderstandings and increases the level of trust between the business partners concerned.
getsix® services tailored to the French-Polish cross-border needs
Our expertise together with our 'competence network' partners, includes all areas which are relevant to businesses dealing in Poland; from starting up a company, advice on commercial contracts, joint ventures and acquisitions (M&A), to cross-border mergers or a listing on the stock exchange. getsix® also advise on related areas such as intellectual property, employment law, real estate and tax.