e-Service Mobile Reporting for iPhone & iPad
Your business analysis with you when you need it!
Mobile solutions at getsix®
Do you want to display, filter, email and print business reports from the palm of your hand, from anywhere in the world? Now it's possible with getsix®. Use the getsix®> Mobile Reporting Solution application and bring them to your iPhone and iPad.
YOUR BUSINESS REPORTS & ANALYSIS WITH YOU WHENEVER YOU NEED IT – ON YOUR iPHONE AND iPAD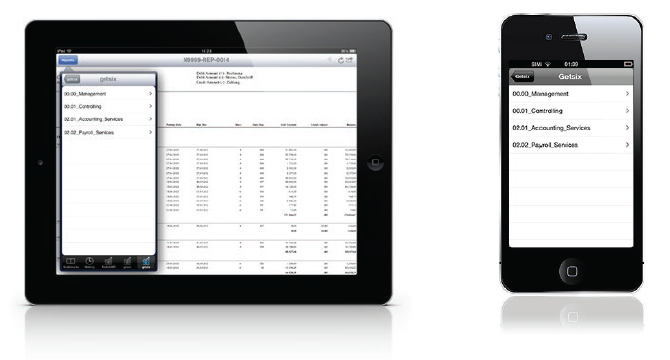 getsix® mobile reporting for iPhone and iPad includes everything you need, to make your performance information available on your mobile device. Users can display detailed real-time reports, as well as dashboards and can forward them i.e. directly as a PDF file. As a result, getsix® can improves decision-making, by enabling users to have instant access to their business data 24/7.
How does it work?
YOU CAN FOLLOW ANY OF YOUR FINANCIAL REPORTS FROM getsix® ON YOUR iPHONE AND iPAD
CHECK REPORTS 24/7 – Just open the app and check the latest reports for your company, wherever you are;
EASY TO USE – A clear menu structure guides you to the reports you want to see;
SEE THE DATA YOU NEED – We can provide you with specific customised reports according to your needs;
Using any of these applications is simple. When you open the app, you choose the getsix® data server, then your company and the kind of report you want to view. Reports are sorted into categories according to your needs, for example as the pictures above: 00.00_Management, 00.01_Controlling, 02.01_Accounting_Services, 02.02_Payroll_Services.
You can also define users of your reports and allow them to access reports in specific sections. For example, if a user has management privileges, then they can view all reports that are provided to your company. But if their status is maybe accounting or sales, they will have limited reports to review. In summary, reports are limited according to user role.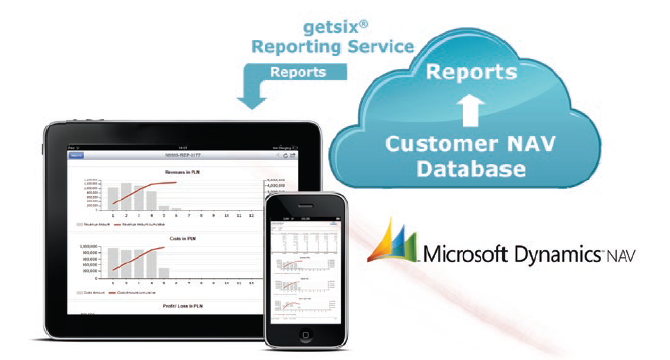 CUSTOMERS ARE ALWAYS WELL INFORMED!
How to use it?
Your reports can be:
Viewed;
Printed;
Send via e-mail as PDF file;
Print to PDF file.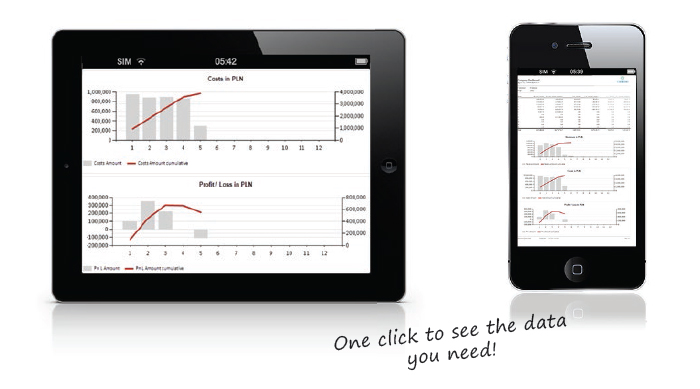 We offer you real time data reports exactly when you need them. We can supply standard reports for all of our customers, we can also fulfill any of your special requirements by creating custom made reports, just for you. If you are interested in customised reports, our IT team is ready to develop such reports, based on your company data.
REPORTS AND DASHBOARDS TO YOUR INDIVIDUAL SETTINGS
How to get?
YOU CAN DOWNLOAD A FREE OR FULL VERSION FROM THE APP STORE ON YOUR iPHONE or iPAD
1. INSTALLATION – Proceed similarly for iPhone and iPad.
Open app store;
Search for application;
Install on your device.
2. USING THE APP – After installation you will find pre-defined standard reports ready to use.
If you are interested in this Colligo Briefcase App, please do not hesitate to contact your personal account manager, or send us an email to:
Thanks to the support of our IT team, you can configure this application, using our simple instructions and this should not take longer than 5 minutes.
So to get started with financial reports on your iPhone and iPad (once App is installed), we will be ready and prepared with a detailed user operating procedure for every user in your company, along with individual, and safe access passwords.
JUST ASK FOR A TEST INSTALLATION:
E-mail: services@getsix.pl
MOBILE REPORTS WILL MAKE YOUR WORK EASIER!
Our Mobile Reporting is a trend emerging in the field of news and content generation. The term describes the use of a mobile phone as a reporting tool. The user creates text, photo and video that combined produces a multimedia based report. The content is edited on the phone before being uploaded to the internet via mobile network or Internet connection. Usually mobile reporting is used for publishing to the web.
Mobile Reporting makes use of a content repurposing platform. This is a platform that supports services that let content owners and users create, share and publish multimedia content whenever and wherever, regardless of format or device. A mobile reporting platform takes care of the compatibility between the originating and target device.
Mobi Reports Pro is an iPad and iPhone report viewer for Microsoft SQL Server Reporting Services. It displays your reports from your reporting services or Sharepoint folders and lets you navigate, view, bookmark, email and print reports or dashboards.
Mobi Reports Pro displays reports from your SQL SSRS BI backend and also from other Enterprise applications that use SSRS as their BI engine, like Microsoft Dynamics AX, CRM, Microsoft Visual Studio Team Foundation Server.
View SQL Reporting Services
Reports from multiple reporting servers;
Supports SSRS 2005, 2008, 2008 R2, Azure SSRS in Native and Sharepoint modes;
Parameters support;
Interactive mode which supports Drill down and Drill through reports;
Navigate between multiple reports quickly with Bookmarks and History;
Print and Email Reports.