For many enterprises, especially those with extensive international structure, efficient transfer and sharing of HR and payroll information between HR, local managers and branches located in many countries, as well as between different levels of the organization, is a great challenge. Cloud-based HR and payroll solutions give managers and other participants in business processes constant access to business information in real time. Our hybrid services are designed to allow users to monitor all aspects of a company's human resource management, including cash flow, tailored to their individual needs. The technology is constantly updated by our IT specialists so you are assured that the system will remain efficient and available at all times.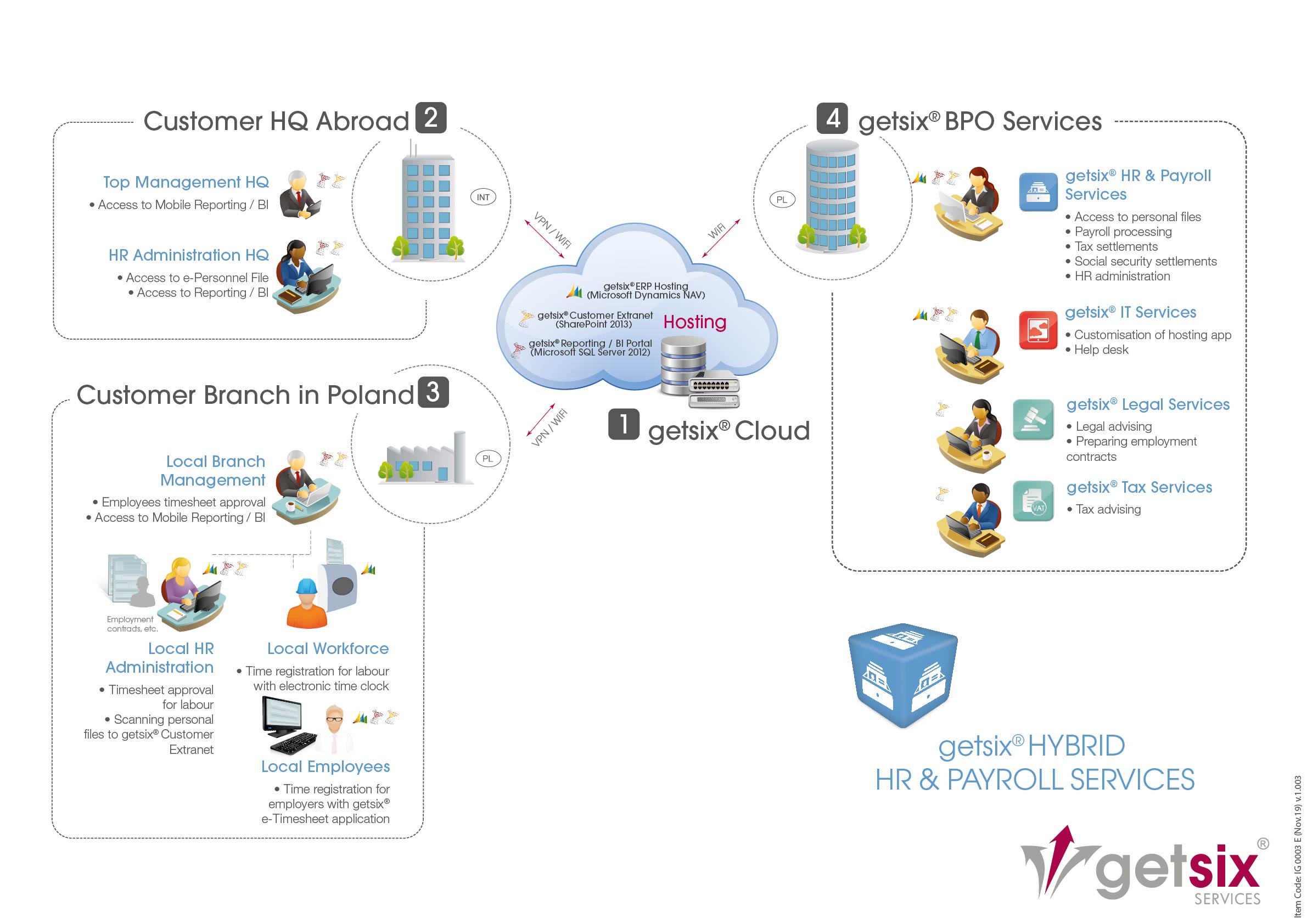 Cloud-based HR and payroll systems save you time and money that would otherwise be spent updating and maintaining local systems and the time-consuming and inaccurate circulation of information through traditional methods. Too often, decision makers rely on outdated data and misleading assumptions about their business. HR information stored in the cloud can help eliminate uncertainty by providing executives with always up-to-date reports on their business.
Our hybrid HR and payroll services is a comprehensive cloud-based solution that helps you manage your business. It provides the ability to perform multiple tasks and effective control over salaries, payments, HR records, etc. With its help you can at any time generate the necessary reports - suitable for your needs. Information stored in the cloud can be an indispensable source of knowledge not only for human resources or managers, but it can also be used by all levels of management.
If you are interested in the benefits of cloud accounting, feel free to contact us: