Clients have many different perspectives on the nature of the value getsix® provides. Some quantify the benefits in financial terms, while others focus on the expertise of our people; or the way we connect industry, functional and geographic resources to solve problems; or the quality of our advice and ideas and of course our experience. Then there are those who cite the strength of our global network, our objectivity and integrity or our ability to make their lives just simpler.
Please browse our recent client engagements, and you'll find the work of thorough, knowledgeable and collaborative professionals determined to solve your business challenges and create added value.
---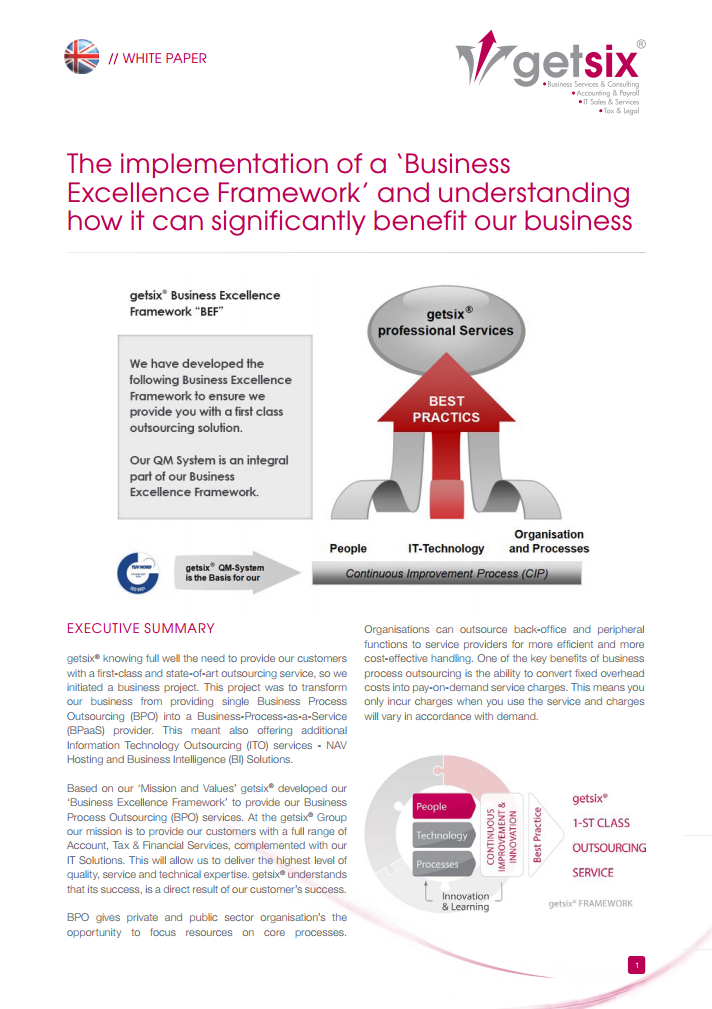 The implementation of a 'Business Excellence Framework' and understanding how it can significantly benefit our business
Author: Anthony Kerr, getsix®
No. of pages: 5
Publication date: October 2015
Please click here to read more.