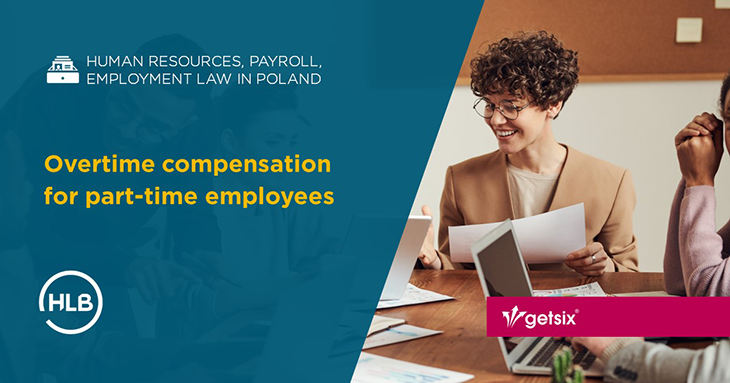 Overtime compensation for part-time employees

On October 19, 2023, the Court of Justice of the European Union ruled in Case C-660/20, Lufthansa CityLine, that an employer cannot compensate part-time employees for overtime to the same extend as full-time employees. Currently, part-time employees in general receive overtime pay only after working eight hours. The CJEU's ruling obliges employers to pay overtime compensation to part-time employees as soon as the set working time limit is exceeded. This ruling is a significant departure from previous practices.
---
Current regulations
According to Article 151 § 5 of the Labour Code, the parties determine in their employment contract the permissible number of working hours that go beyond the working hours of a part-time employee specified in the contract. Only if this limit is exceeded the employee can receive overtime compensation in addition to the regular salary.
The hours between the part-time working hours (as defined in the employment contract) and general, full-time working hours are considered overtime work, which, although it goes beyond the established or agreed working hours, it does not exceed the working time standards. Employers have the right to entrust part-time employees with overtime work within the scope of their managerial powers.
Despite the obligation to specify this limit in the employment contract, it was often beneficial for employers not to define it. As per previous Supreme Court judgments, in default of such an agreement, part-time employees were not eligible to get overtime compensation (Supreme Court judgment of July 9, 2008, I PK 315/07).
In practice, employers either did not specify such terms in the employment contract or set the limit at a very high level, effectively requiring part-time employees working longer hours to surpass the threshold for additional compensation.
---
End of previous rules
The CJEU's judgment brings significant changes. If a part-time employee, who, according to a predetermined schedule, works four hours from Monday to Friday, exceeds this limit, the employer will be required to pay overtime compensation for every fifth and subsequent working hour, in addition to their regular salary.
This decision aims to ensure equal treatment of part-time employees. The CJEU has stated that national regulations tying additional compensation to the same number of working hours (a uniform threshold) result in less favourable treatment of part-time employees.
According to the CJEU, differential treatment of part-time and full-time employees can only be justified by objective reasons.
---
Adverse effects on employers
The October ruling is unfavourable for employers with varying labour requirements. Until now, employers could require part-time employees to work beyond the agreed limit without incurring additional costs and paying only regular wages until the daily standard working time, i.e. eight hours of work, was exceeded.
Now, employers will need to adjust the compensation of part-time employees so that they are treated the same as their full-time counterparts.
The lack of overtime compensation right after the agreed working time limit is exceeded, may lead to a wave of lawsuits seeking overtime compensation for part-time employees in the future. It is important to note, that employees can claim this compensation for up to three years retroactively, in accordance with the Polish Labour Code.
This judgment could force the Polish legislature to consider changes and improvements to labour laws in the future.
---

Source: The article was created in collaboration with our cooperation partner – sdzlegal Schindhelm Law Office
If you have any questions regarding this topic or if you are in need for any additional information – please do not hesitate to contact us:
CUSTOMER RELATIONSHIPS DEPARTMENT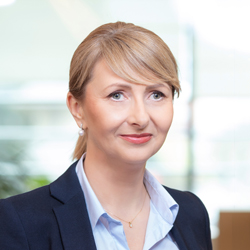 ELŻBIETA
NARON-GROCHALSKA
Head of Customer Relationships
Department / Senior Manager
getsix® Group



***
This publication is non-binding information and serves for general information purposes. The information provided does not constitute legal, tax or management advice and does not replace individual advice. Despite careful processing, all information in this publication is provided without any guarantee for the accuracy, up-to-date nature or completeness of the information. The information in this publication is not suitable as the sole basis for action and cannot replace actual advice in individual cases. The liability of the authors or getsix® are excluded. We kindly ask you to contact us directly for a binding consultation if required. The content of this publication iis the intellectual property of getsix® or its partner companies and is protected by copyright. Users of this information may download, print and copy the contents of the publication exclusively for their own purposes.