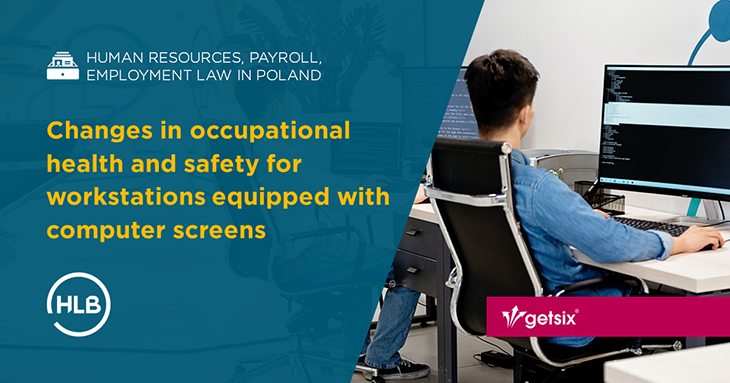 Changes in occupational health and safety for workstations equipped with computer screens

On November 3, 2023, the Regulation of the Minister of Family and Social Policy of October 18, 2023, amending the regulation on safety and hygiene at workstations equipped with computer monitors, was published in the Journal of Laws of the Republic of Poland. The changes come into effect on November 17, 2023.
According to the Regulation, the definition of a workstation will be modified. A workstation is understood as a workspace with basic equipment, including a computer monitor, keyboard, mouse or other input devices, user interface software, chair and table, and optional additional equipment such as a disk station, printer, scanner, document holder, and footrest.
Importantly, employers will be obliged to provide employees with corrective glasses or contact lenses, in accordance with a doctor's recommendation, if eye examinations conducted as part of preventive health care indicate the need for their use while working with a computer monitor. However, the amended regulations do not specify rules or deadlines for applying for potential reimbursement of the purchase of glasses or contact lenses. The scope of reimbursement and amounts should be regulated by the employer in his internal regulations.
In cases where an employee uses portable systems designed for use at a particular workstation (e.g., a laptop) for at least half of the daily working hours, the workstation should be equipped with a stationary computer monitor or a stand allowing to position the screen at eye level, as well as an additional keyboard and mouse.
Amongst the interesting changes, the chair as part of the workstation should have adjustable armrests (previously, there was no requirement for armrests to be adjustable).
Employers, within 6 months from the effective date of these changes (i.e., by May 17, 2024), must adapt workstations equipped with computer monitors to the minimum occupational health and safety requirements and ergonomic standards specified in the Regulation. This applies to workstations created before November 17, 2023. Workstations created on or after November 17, 2023, have to meet the new requirements from the day of their creation.
---

Source: The article was created in collaboration with our cooperation partner – sdzlegal Schindhelm Law Office
If you have any questions regarding this topic or if you are in need for any additional information – please do not hesitate to contact us:
CUSTOMER RELATIONSHIPS DEPARTMENT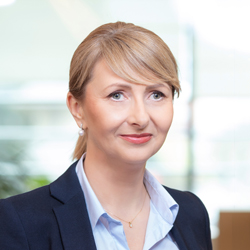 ELŻBIETA
NARON-GROCHALSKA
Head of Customer Relationships
Department / Senior Manager
getsix® Group



***
This publication is non-binding information and serves for general information purposes. The information provided does not constitute legal, tax or management advice and does not replace individual advice. Despite careful processing, all information in this publication is provided without any guarantee for the accuracy, up-to-date nature or completeness of the information. The information in this publication is not suitable as the sole basis for action and cannot replace actual advice in individual cases. The liability of the authors or getsix® are excluded. We kindly ask you to contact us directly for a binding consultation if required. The content of this publication iis the intellectual property of getsix® or its partner companies and is protected by copyright. Users of this information may download, print and copy the contents of the publication exclusively for their own purposes.