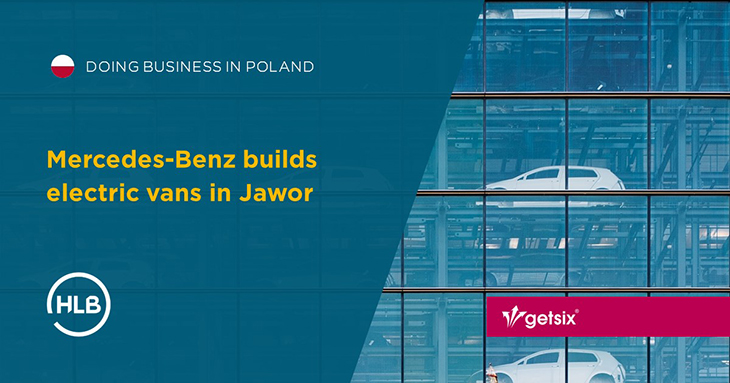 Mercedes-Benz builds electric vans in Jawor
Mercedes Benz has announced investments of over 1 billion euros in the construction of a new factory in Jawor, Lower Silesia. "For the first time in Europe, we will produce exclusively electric vans in Poland," said the head of Mercedes-Benz Vans, Mathias Geisen, after signing an agreement to this effect in Warsaw. In the future, fully electric car plant will produce large vans as a closed model (panel van) based on the new electric platform VAN.EA (Van Electric Architecture). The plans are part of a reorganisation of the Mercedes-Benz Vans production network announced in September. According to head of government, Morawiecki, the new plant will start production in 2025 and create 1000 new jobs. There is no information on this from the German automotive group. Mercedes-Benz only points out that the location decision and the actual implementation require the fulfilment of various framework conditions. In particular, this concerns investment grants. Mercedes Benz already operates two factories at the Jawor area – southwest of Wroclaw. Petrol and diesel engines have been produced there since 2017, and batteries since 2020.
Source: Wirtschafts-Markt Polen (17-2022 Issue 321)
If you have any questions regarding this topic or if you are in need for any additional information – please do not hesitate to contact us:
CUSTOMER RELATIONSHIPS DEPARTMENT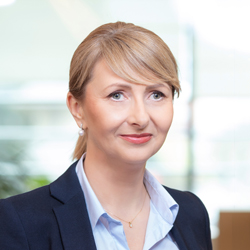 ELŻBIETA
NARON-GROCHALSKA
Head of Customer Relationships
Department / Senior Manager
getsix® Group



***
This publication is non-binding information and serves for general information purposes. The information provided does not constitute legal, tax or management advice and does not replace individual advice. Despite careful processing, all information in this publication is provided without any guarantee for the accuracy, up-to-date nature or completeness of the information. The information in this publication is not suitable as the sole basis for action and cannot replace actual advice in individual cases. The liability of the authors or getsix® are excluded. We kindly ask you to contact us directly for a binding consultation if required. The content of this publication iis the intellectual property of getsix® or its partner companies and is protected by copyright. Users of this information may download, print and copy the contents of the publication exclusively for their own purposes.