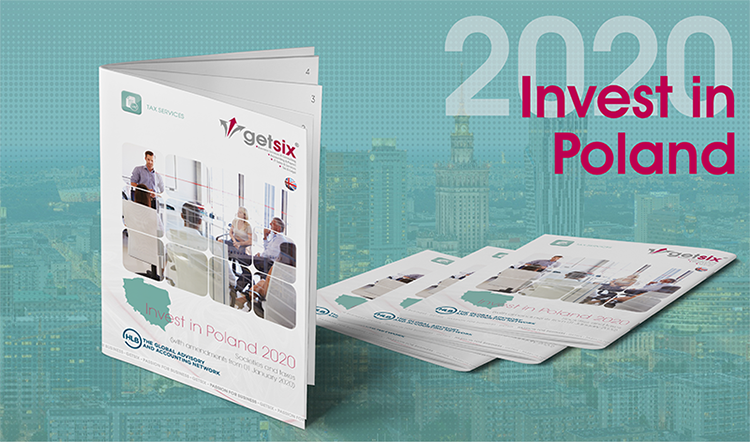 Company registration services in Poland
Please feel free to contact us via our contact form:
We are supporting business in Poland for more than 10 years. Our experience and international contact network will help you in achieving your goals.
Here is your getsix® 2020 Tax Brochure!
This brochure really has two objectives – it can be a guide for your existing business in Poland giving you an excellent overview to possibly help with decisions or queries, and of course, which is no surprise, you might be considering a business proposition in Poland. Poland is strategically positioned and is a gateway to Central and Eastern Europe (CEE), and with its relentless increase of its GDP makes for a great opportunity for an ambitious entrepreneur. For those of you who are thinking about investing in Poland we have highlighted a few important factors due to its remarkable investment potential, both for private and corporate investors.
You can click straight to the section of this information you might be interested in.