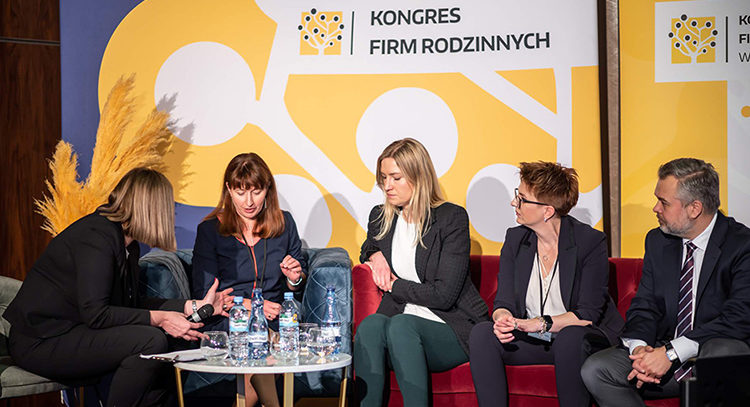 Monika Martynkiewicz-Frank at the prestigious 'Kongres Firm Rodzinnych' event
On the 3rd March, 2020 our getsix® partner Mrs. Monika Martynkiewicz-Frank attended and was on one of the panels at the prestigious event called Kongres Firm Rodzinnych (Congress_of_Family_Companies) at the Haston City Hotel, Wrocław.
This event addressed entrepreneurs running a family business, future successors and employees of these companies. The congress is an opportunity to broaden the knowledge related to the running of a family business, and to draw inspiration for further development.
The aim of the congress is to create a platform for family entrepreneurs from the provinces of Lower Silesia, Opole, and Lubuskie, thanks to which can share their experiences and unique know-how, establish new contacts and use the knowledge of specialists representing institutions providing solutions for a family business.
Discussed was the growing role of family companies in the economy and the challenges which they are currently facing.