Supporting international expansion of Polish companies – opportunities and trends

getsix® was one of the organizers of the seminar "Supporting international expansion of Polish companies – current opportunities and trends", addressed to entrepreneurs from the Lower Silesian region interested in internationalization of their businesses.
Marek Iwo Kilian, Associate Partner at getsix® conducted a lecture on "legal and financial aspects of the foreign expansion of companies in the German market", presenting both the legal, tax and business conditions, as well as his experience with the introduction of Polish companies on the German market. After this part of the seminar the participants led a very interesting, lasting over one hour debate, during which entrepreneurs presented their perception of the expansion of their businesses in Germany. As a result, within the framework of the seminar it has been worked out a general concept of an optimal model for the German market entry for each of the companies participating in the debate.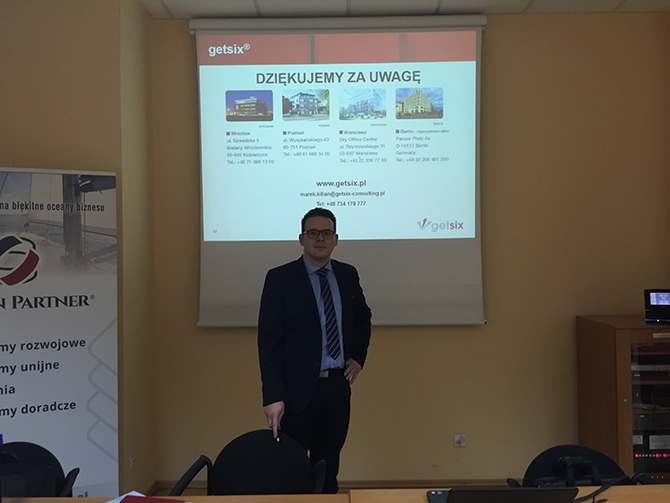 We would like to thank everyone for participation and commitment and invite you to next meetings with getsix®.