getsix® Services – A Microsoft Solution Provider for Microsoft Dynamics NAV

getsix® Services work closely with Microsoft to ensure that our clients are provided with the highest level of service and expertise and offer associated professional services.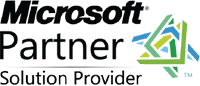 You can have confidence in us as a software consulting company who has earned a Microsoft Partner Solution Provider competency status because:
our engineers and consultants all have the technical depth and professional background to have attained Microsoft competencies;
our business is reliable and experienced working with Microsoft technologies, products and services;
we have access to more Microsoft training and support resources than non-partner firms.
getsix® Services have demonstrated a high level of customer satisfaction as part of the Partnership certification process.
For more information, please read here: Our Microsoft Partnerships and Competency