12 ways getsix® outsourced invoice management adds value
getsix® realises that invoice processing and cash-flow management are the lifeblood of any business. But at the same time, it has been generally recognised that manual, paper-based invoice processing has intrinsic problems that can affect your business in critical ways, undermining the efficiency and hampering the flow of information.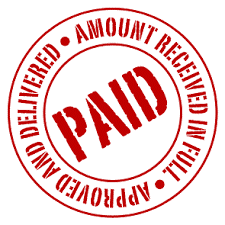 Outsourced invoice management processing modernises your end-to-end operations by empowering you to capture invoices from anywhere, extract data without human involvement, and gain real-time visibility into your financial processes at all times. Consequently, automating your company's accounts payable functions can provide substantial value. It actually turns labour-intensive and traditionally expensive processes into more efficient ones that ultimately reduces your costs.
Remarkably, even today a large number of companies continue to use paper-based invoicing, which is both expensive and increasingly unreliable. However, companies which choose to implement outsourced invoice management can realise many benefits, few of which are listed below:
getsix® Invoice Management
Outsourcing invoice management to getsix® comes with a host of advantages, such as, increased visibility, reduced costs per invoice, the ability to control the approval cycle, and optimised invoice capture with minimal investment and disruption.
Leverage the benefits of Outsourced Invoice Management with getsix® solutions
At getsix®, our outsourced invoice management solution uses high-end invoice scanning technology, along with the latest invoice processing software, to attain maximum accuracy within a short turnaround. We feel by using invoice processing software, getsix® efficiently capture invoices / accounts payables (paper or electronic format), classify the required information and finally enter the data into your financial system.
By outsourcing your requirements to getsix® you can leverage the benefits of automatic invoice processing. Why not get in touch with getsix® to discuss with our experts, we will be more than happy to serve you, or possible arrange an appointment.