Symantec Enterprise Vault.cloud – Email archiving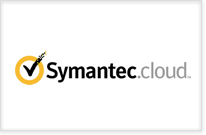 Symantec Enterprise Vault.cloud (formerly Email Archiving.cloud) enables you to confidently address the challenges of email archiving management, legal discovery, and regulatory compliance, with the ease and efficiency of a cloud-based email archiving service.
With no hardware or software required, this solution frees up IT resources and provides users with rapid and secure access to email from their inbox, any supported Web browser or hand held device.
Symantec cloud email archiving service provides unlimited storage and retention for your emails with quick and easy search and retrieval. Internal and external emails are automatically captured and transmitted to be securely stored in redundant off-site data centers. Enterprise Vault.cloud supports all leading mail servers including Exchange Server email archiving.
End users benefit from access to every email they have sent or received from within their familiar email client. Intuitive features allow them to rapidly search and restore emails and attachments with no need for IT support. E-discovery and legal holds can be easily conducted whilst collaborative review and categorisation features help cull large volumes of email.
Enterprise Vault.cloud- Email Archiving Features
Purely hosted email archiving solution;
Support for end-user searches within Microsoft Outlook, Microsoft Outlook Web Access, secure Web portal or mobile devices;
World-class search & legal discovery;
Unlimited email storage and retention;
Archiving support for Microsoft Exchange and Microsoft BPOS servers;
Email Continuity Option.
Enterprise Vault.cloud- Email Archiving Benefits
With no mandatory hardware, software or client plug-ins, the service is easy and quick to set up with low ongoing management requirements;
Reduce local email stores improving server performance and shortening backup times while providing users with an unlimited email archive;
Rapidly search and retrieve email and hundreds of types of attachments. Legal holds can be easily placed whilst collaborative review and categorisation features help cull large volumes of email;
Powerful search functionality harnesses scalable cloud-based processing resources to deliver rapid results from multiple points of access;
Support for multiple email servers to create one searchable off site email archive;
Facilitates high availability when used with Enterprise Vault Mailbox Continuity.cloud option.