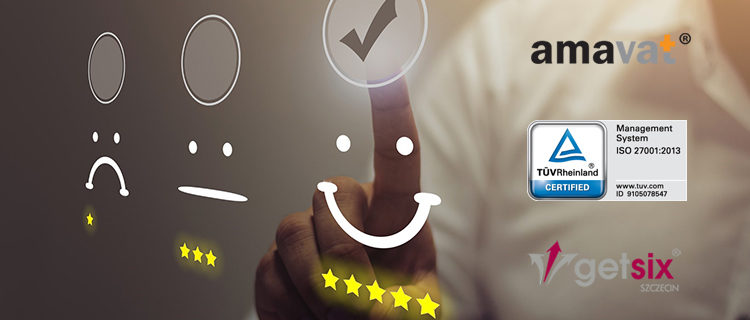 getsix® Szczecin and amavat® succeed in achieving ISO/IEC 27001:2013 certificate
getsix Group are pleased to announce that our office in Szczecin, along with amavat® our VAT Compliance service for Online Sellers have achieved ISO/IEC 27001:2013 certificate. This now completes all our offices Wrocław, Poznań, Warsaw and Szczecin in having this 'Information Security Management' certification.
getsix® understands the importance in having continuous improvement across the whole group. Quality for getsix® means meeting our clients' needs in the best possible way. This is why we already have in place our 'Business Excellence Framework', which allows us to fulfil ISO/IEC 27001 standard requirements and binding regulations.
We hereby commit ourselves to provide a first-class outsourcing service.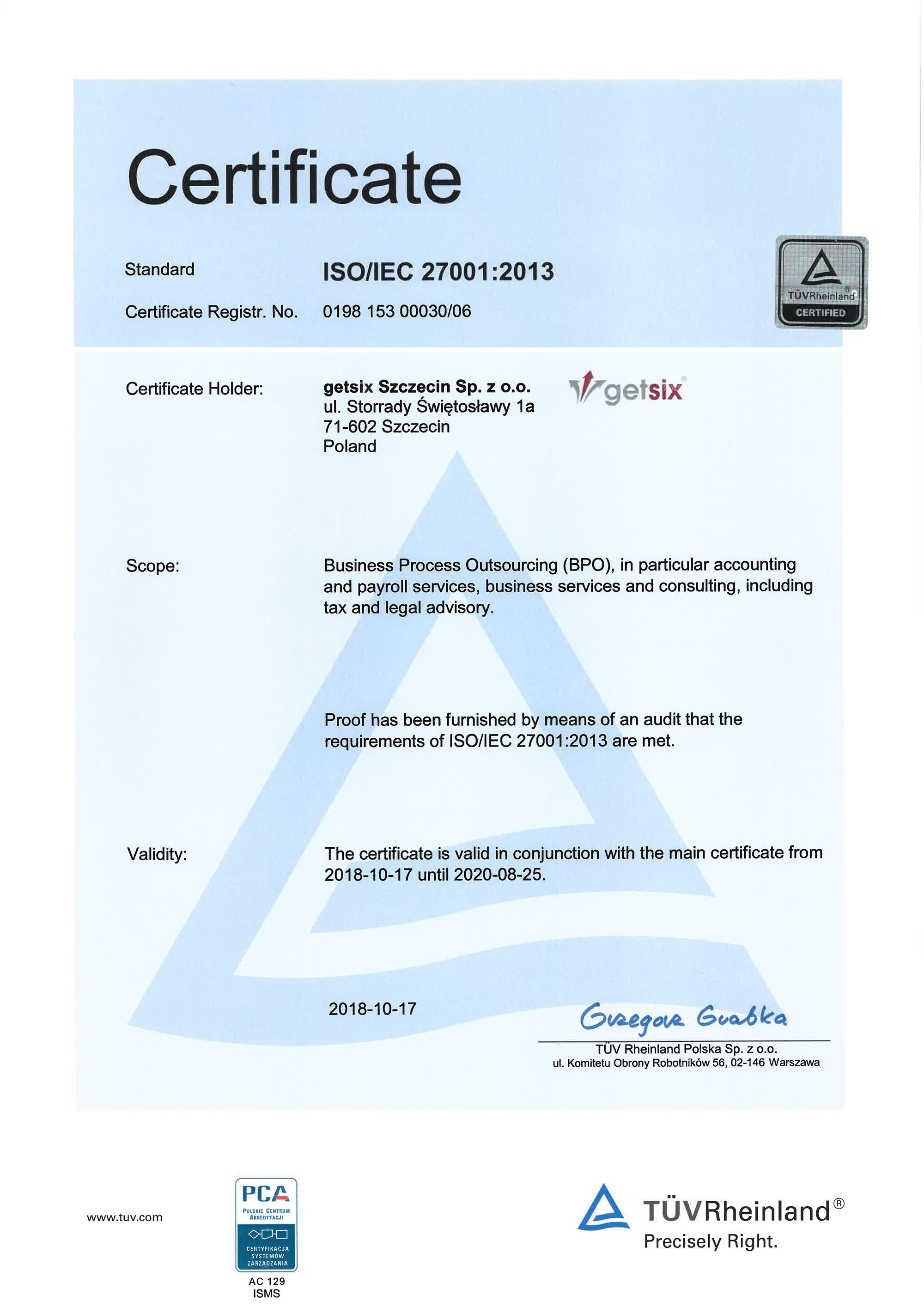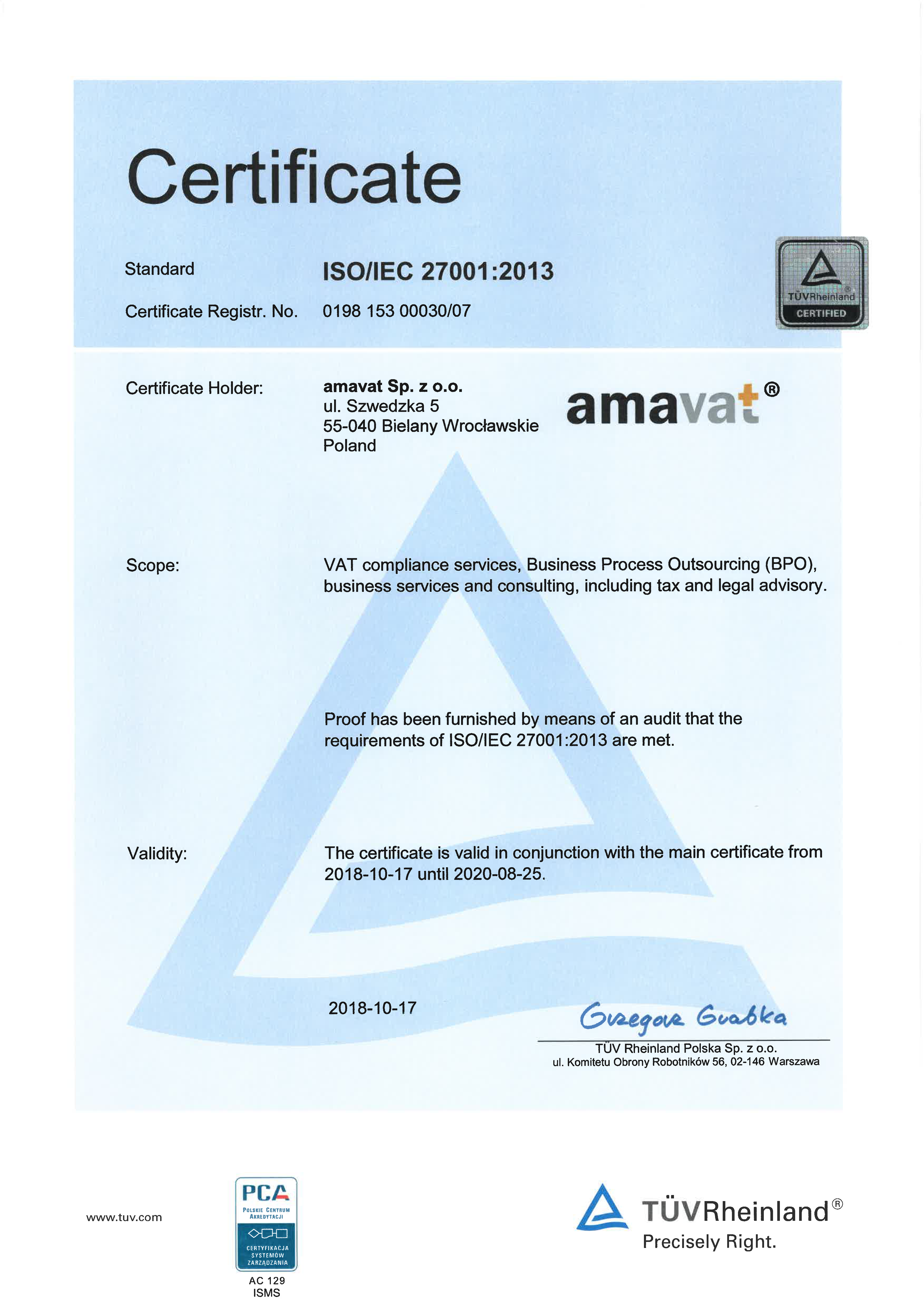 2019
,
Accounting
,
Accounting Services
,
Business Process Outsourcing
,
Business Services
,
Consulting
,
Finance
,
getsix
,
HLB
,
HLB International
,
HLB Poland
,
HR
,
Human Resources
,
Invest in Poland
,
Investing in Poland
,
ISO/IEC 27001:2013
,
IT
,
IT Services
,
IT Solutions
,
Online Sellers
,
Payroll
,
Payroll Services
,
Poland
,
Poznan
,
VAT
,
VAT Compliance
,
Warsaw
,
Wroclaw