getsix® 'Client Survey 2014' Results
getsix® would like to thank all of you who were willing to give us your feedback to our survey, and in such great numbers. This important research allows us to listen to what could be improved, or even to hear how great we are! getsix® ISO standards are imperative to how we go about our daily business, to allow us to deliver a high quality service.
Please find attached the evaluation summary and the results of our 'Client Survey 2014'.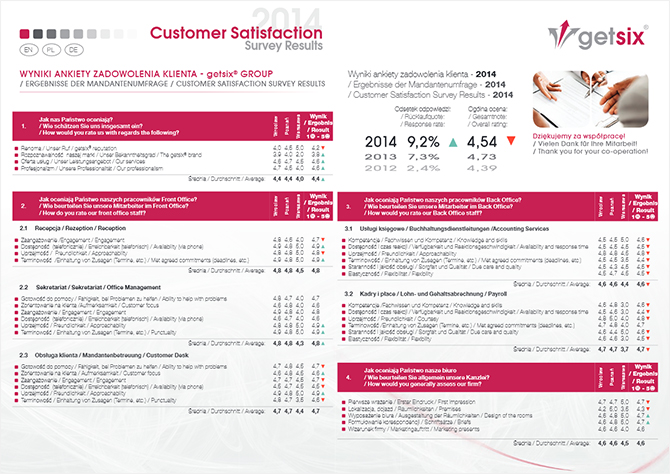 With a score of 4.54 from a possible high score of 5, confirms to us that our efforts to providing our clients with a professional first class service are indeed following our 'Business Excellence Framework' well. But, this good score still tells us we can still improve in some areas.
getsix® your trusted and reliable business partner.